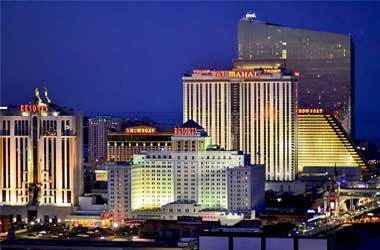 Summary
The goal of tax breaks is to prevent job loss within casino venues
Opponents feel the move will harm taxpayers in the state.
Governor Phil Murphy must now decide if he will sign the legislation.
Atlantic City casinos may soon receive an increase in tax breaks, if Governor Phil Murphy decides to sign a new bill into law. On Monday, the NJ Senate voted 21-15 to approve legislation that will change an existing law to allow the casinos to make payments to the city instead of property taxes.
The Assembly voted 462-19 in approval to pass the measure. After the S4007 was approved in the houses, Governor Murphy stated that the idea of the measure is conceptually good, so it seems he will approve the bill.
Major Changes to Tax Payments
Back in 2016, the original law was created, at a time when the casino industry was struggling from the closure of casinos. The law banned casino facilities from appealing their taxes, which was an act that hurt the budget of Atlantic City. The casinos then had a clear idea as to what they needed to pay.
The bill did exempt online gaming and sports betting from calculations. The casinos would not include this information when calculating how much they would pay within the next five years. Casino officials say that even though online gambling and sports betting are doing well, they need the change now to help with COVID-19 pandemic recovery.
According to Senator Stephen Sweeney, the change would keep four of the nine casinos in Atlantic City from closing. If the venues shut down, thousands of workers would lose their position of employment. Sweeney is the main sponsor of the bill.
What Would the Casinos Pay Under the New Measure?
If the Governor signs the bill into law, the casinos will see a reduction in payment by $55 million in 2022. It would then drop by $30 million and $65 million in the years leading up to 2026. Some payments would offset the decrease though.
The Casino Association of New Jersey wants to see the bill become law. The group released a statement last week, pushing for lawmakers to approve the measure. The Association pointed out that the tax relief bill would be helpful as in-person gambling revenues have decreased and are not improving.
The casinos of Atlantic City did undergo a great loss last year and into this year due to the COVID-19 pandemic. Closures and then openings with restrictions lowered the amount of revenues the venues were pulling in.
We shall see if Governor Murphy decides to approve the bill and if it will help the casinos stay afloat over the next few years, as they try to recover from the aftereffects of the pandemic and continual issues resulting from new virus variants.
About the Author