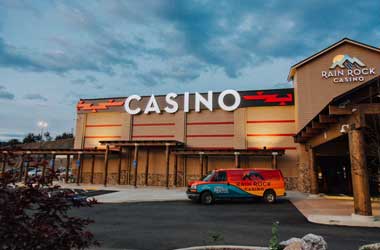 Summary
Ex-employees accused Rain Rock of condoning sexual harassment
Complaints of sexual harassment made by no significant action taken
Rain Rock not willing to comment on the incident
Rain Rock Casino is in trouble with its former employees. This is because they are now making public the sexual harassment allegations that they made against another Red Rock employee, who is still currently employed by the casino. This was in response to the recent post by the casino that announced they would be hiring more servers.
Sexual Harassment Charges
Accusations from three former employees say that Californian Casino did not do its best to protect them from sexual harassment. All three were former servers at the Red Rock. Adohra Solomon, one of the former employees faced several incidents of sexual harassment from the same employee. While she reported it to management, the employee only received a two-day suspension and a move to another department. This was the reason why Solomon resigned in July 2021, feeling that the punishment was too light for what the sexual harasser did for months.
The HR department of Red Rock Casino sent out a statement about the accusations and said that the casino did its best by its anti-harassment and discrimination policy. However, they could not comment anymore on the details because of confidentiality issues.
The problem is that the alleged sexual harasser continued his behaviour. According to Jada Smith, another one of the accusers, the incidents of sexual harassment did not stop. She says that many of the servers were hesitant to report it by themselves and had to request Smith to make the report for them. Smith says she took the issue to Mike Rose, the manager of the casino, but he said he couldn't do anything on the matter.
A new applicant, Gwen Rose, applied for a server position at the Casino in November and asked about the sexual harassment claims that she heard from friends and former employees. The only response of the manager interviewing her was that changes had been made behind the scenes.
Hiring Bonuses
In a seeming attempt to encourage servers to apply for the position, the casino has started offering hiring bonuses. However, former employees were angry about this and felt that it would be better if the management did something about the sexual harasser.
According to Solomon, she finally felt the need to speak out when she saw Facebook ads about positions at the Rain Rock. She feels that the best solution would be to remove the offending party and ensure that there is a safe working environment for everyone.
About the Author