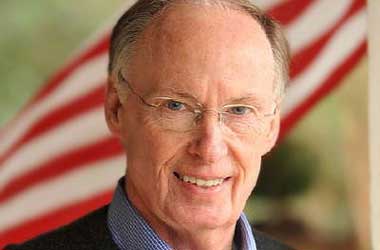 States with established lotteries have provided inputs to Alabama's advisory panel convened to recommend changes to its gambling laws. Alabama Gov. Robert Bentley had set up the advisory council after his proposal to create a lottery in the state failed earlier this year.
Alabama is one of the six states in the country that doesn't have a lottery and would need a constitutional amendment to create one. A bill to create a lottery would have to be approved by both the legislature and the state's voters.
Gov. Bentley has proposed setting up a lottery to generate funds to cover the shortfall in state's Medicaid program, to support the state's educational programs and manage its debt.
WIAT42
The bill introduced this year cleared the Senate but the House added an amendment by Rep. Connie Rowe that defined lottery in the traditional sense. It described lottery as paper tickets with a series of numbers, which allowed a holder to participate in a drawing and win. The bill subsequently failed to clear the Senate as several lawmakers had reportedly wanted the bill to allow video lottery terminals inside the state's greyhound tracks.
Louisiana Lottery President Rose Hudson along with New Hampshire Lottery Executive Director Charlie McIntyre both spoke to the advisory council on the matter. A fresh proposal could be considered for introduction in the next legislature session. Hudson advised the panel to avoid a narrow definition as it would hamper the industry when new innovations like online gaming come into being.
According to Rowe, most Alabamians want a chance to vote on having a lottery but said that the definition of the lottery should be representative of what they have in mind.
In a statement, Rowe said
We do not need to do something down here that is a misrepresentation of what our people back in our districts believe we're down here voting on. If we don't have a definition that clearly defines that, it can just shape-shift into some really interesting things that could be well beyond what the constituency that I represent had in mind
.
According to the Nelson A. Rockefeller Institute of Government report 27 states have seen a decline in lottery revenue, lotteries in the southeastern states are witnessing strong growth. Louisiana saw lottery sales of $507 million in financial year of 2016 while New Hampshire saw $283 million in 2015.
The advisory council is meeting again on Dec. 15. It will be presenting its findings to the Legislature and to the governor in January.
About the Author