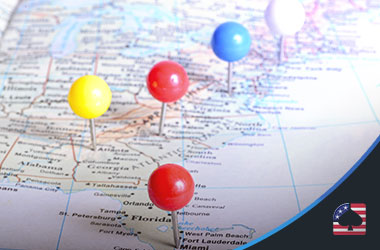 We all know that each state in the US has different laws and regulations. This is especially true when it comes to casinos.
Each state has different rules and general sentiment toward casinos, both brick-and-mortar and online ones.
You can find both the states that have as many casinos as Las Vegas and the states where the legislature is so opposed to the idea that gambling is almost entirely banned.
However, in this article, we will take a closer look at all the leading casino states you should know about, rated based on the gross revenues from casino gambling and the popularity of casinos among their residents.
It will be interesting, and who knows — you might even find out that you live in one of them without knowing that your state is such a big fan of casinos!
10. Missouri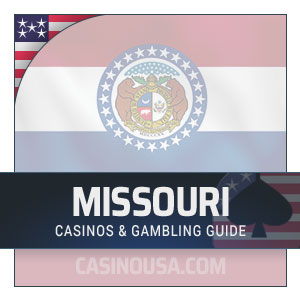 Missouri laws only allow for riverboat casinos, while brick-and-mortar venues, online gambling sites, and bookies are still illegal. So, you might be surprised that the state is one of the top casino states in the country.
The revenues from casino gambling surpass those of many other states, and in 2019, they reached $1.73 billion.
The numbers are remarkable, as they don't account for offshore casino sites — only for the 13 riverboat casinos currently operating in the state.
9. Maryland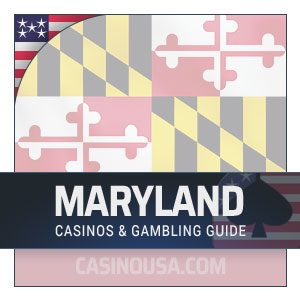 Maryland only allows pari-mutuel wagering online, but there are six incredible brick-and-mortar casinos that yield $1.76 billion in gross gaming revenues — according to the numbers from 2019, at least.
More than one-third of that money comes solely from the Live! Casino & Hotel located in Hanover.
It's an extremely popular destination, with almost 4,000 slot machines and more than 200 tables.
8. Ohio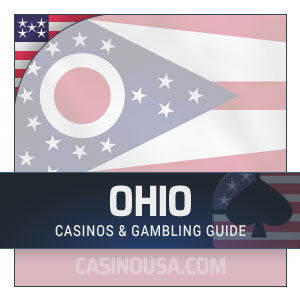 Ohio is known for having both casinos and, more notably, racinos — casinos with common casino games and racetracks.
There are four brick-and-mortar casinos and seven racinos in the state.
Even though most gambling forms are still illegal in Ohio, the people there are big on gambling, be it at land-based locations or in offshore online casinos.
This is also evident from the gross gaming revenue earned from casinos in Ohio — in 2019, it was $1.94 billion, which is not a small feat for the Buckeye State.
7. Mississippi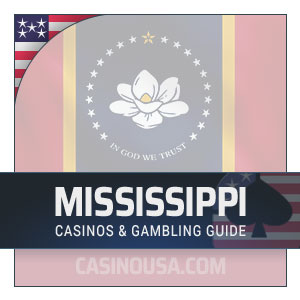 Mississippi is a land filled with rivers, so it's only natural for it to have many dockside casinos and other types of brick-and-mortar gambling venues.
There are only 36 of these in the state, but the revenues are incredibly high. Namely, in 2019 alone, the gross gaming revenue of casinos was $2.20 billion.
As for online casinos, these haven't been legalized yet, but players can still visit the offshore ones, as many great ones cater to gamblers from the Magnolia State.
6. Indiana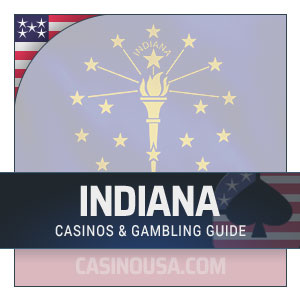 Indiana is the sixth-largest casino state in the country, with the gross gaming revenue reaching $2.25 billion in 2019.
However, according to the latest numbers, there are only 16 casinos. Thankfully, they are spread throughout 14 different cities, so many residents of the state can enjoy casino games.
Online casinos are still not legal here, but sports betting is. Offshore casinos are always an option if you're interested in getting in on the action but are not looking to play games in physical locations.
5. Louisiana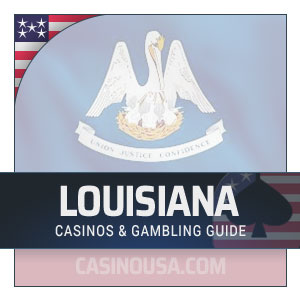 Louisiana is big on:
Racetrack casinos
Riverboats
Land-based casinos
All of these offer both slots and table games, so there's a lot of fun to be had in the state.
We can also safely say that Louisiana is one of the top casino states in the US, as it's ranked fifth when revenues are considered — in 2019, they were $2.46 billion.
There are 52 brick-and-mortar casinos throughout the state, five of which are in New Orleans.
As for online ones, there are only offshore sites, as online casinos still aren't legal in the state. However, this is likely going to change very soon.
4. New York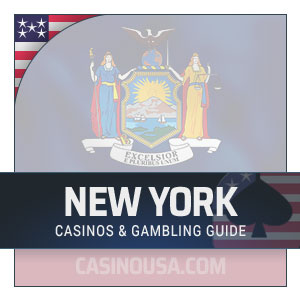 Even though it doesn't often come to mind when casinos are in question, New York is still one of the top gambling states in the US. It's mostly because it's ranked fourth in the country when gaming revenues are considered.
Gaming revenue within New York reached $2.73 billion in 2019.
The state still doesn't allow online casinos, but you are allowed to play games on offshore sites.
Sports betting is legal, and there are 33 land-based casinos, according to the latest numbers.
3. Pennsylvania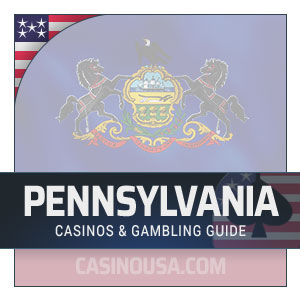 Even though the casino industry is relatively new here, Pennsylvania is still one of the leading casino states in the US.
Brick-and-mortar casinos have been legal since 2004, and there are 13 of them at the moment, all of which have proven to be quite successful.
As for the online realm, it's just starting out, as most online gambling forms have been made legal during 2019. Namely, online casinos launched in July 2019, while poker sites began operations in November of the same year.
When it comes to revenues, Pennsylvania is the third in the entire country. This is not a small feat for a state where gambling is still a new activity in many areas.
In 2019, the gross gaming revenue in Pennsylvania was $3.38 billion.
2. New Jersey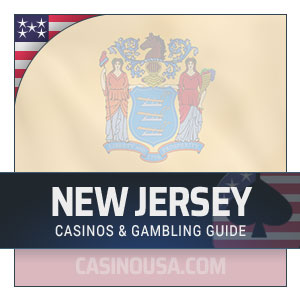 New Jersey is one of the first gambling destinations in the US, with Atlantic City being one of the country's oldest casino cities.
At the moment, there are 12 brick-and-mortar casinos still going strong, but a lot of venues have gone online.
This is probably because online gambling became legal way back in 2013, much earlier than in the rest of the country.
As a result, at least 20 websites have gained licenses so far and started offering their services to gambling enthusiasts from the state.
The online casino and poker market is estimated to bring more than $200 million annually.
In 2019, the entire gaming industry yielded $3.47 billion in revenues, making New Jersey the second biggest gambling state in the country.
1. Nevada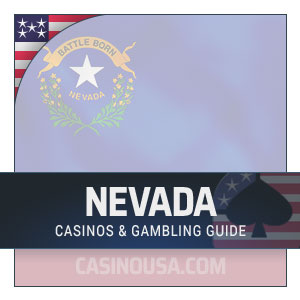 I'm sure that none of you are surprised by the fact that Nevada is on top of this list. After all, Las Vegas is there, and it's one of the biggest gambling locations in the world, not only in the US.
Thanks to this famous city, the state is also number one when it comes to gambling revenues.
In 2019 alone, the gross gaming revenue of casinos in the state was over $12 billion, which is almost four times more than New Jersey.
The number of brick-and-mortar casinos is astonishing — in fact, there are 441 of them.
As for online casinos, they are still illegal in the state and are likely to remain so for a long time, as long as the brick-and-mortar casino lobby opposes them.
Nevertheless, players can visit offshore casinos whenever they feel like playing online, as there are plenty of those as well.
About the Author