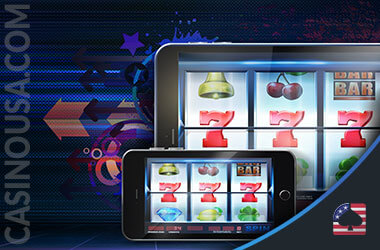 Over the years, online slots have become the perfect entertainment for players of all tastes and budgets. Thanks to their straightforward design and immersive gameplay, slot machines attract inexperienced players kicking off their gambling adventures and high rollers looking to hit the honeypot.
While luck plays a big part in online slots, other elements contribute to the outcome. The return-to-player percentage is one of the major factors that help players understand how much they can expect to win or lose while spinning the reels.
So, when choosing the best slot machines, players should also consider the RTP rates.
The following article will explain the return-to-player concept and answer the main question — what slot machines have the best RTP?
Let's begin.
What Is RTP in Online Slots?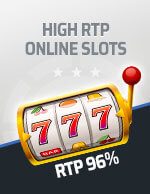 RTP (return to player) is a gambling term that conveys the theoretical percentage of total wagers that would be returned to players. We say "theoretical" because the game you play won't always pay out the exact amount — the RTP presents the average percentage calculated over a long period of time.
Here's an example to help you understand the concept better.
Let's say you play an online slot with a 98% RTP. In theory, the game should return $98 on every $100 wagered during its lifetime. However, it doesn't mean you'll always get the same amount back because you're only one of the many players spinning the reels.
On top of that, the outcome depends on many factors, including the RNG algorithm, volatility, and, of course, your luck.
The RTP percentage in slot machines varies greatly. You'll find slot games with low RTPs (around 94%) and those with sky-high RTP rates (98% and higher). Certain online slots feature progressive jackpots and pay out huge prizes but not as often. However, at the end of the day, slots are programmed so that the RTP rate stays the same in the long run.
Therefore, even if you choose the best slot machine return to player rates, you won't be able to predict how often or how much you'd win. That's the essence of online slots — they are exciting but completely unpredictable.
Difference Between Return to Player and Volatility
Players often confuse RTP with another element that goes hand in hand with it — volatility (variance). In simple terms, volatility dictates how the RTP of an online slot is realized. This aspect helps determine how often wins occur in a game, thus describing the risk involved.
For instance, low volatility games yield frequent but smaller wins, while the ones with high variance lead to larger payouts less frequently. Most high volatility slots have various bonus features that produce jaw-dropping prizes. However, their base game doesn't provide many winning opportunities.
Therefore, you should always go for online slots with high RTP percentages and medium-to-low volatility. Although you might not score the biggest prize, you'll ensure more frequent wins without dry spells.
Which Slot Machines Have the Highest RTP?
Now that we've introduced you to the basics of RTP rates, it's time to present the titles with the best return-to-player percentages.
Check them out below:
Ugga Bugga, 99.07% (Playtech)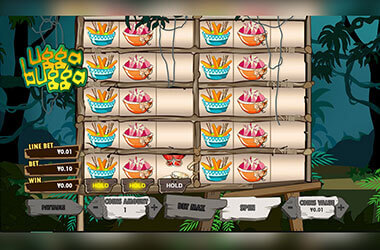 Ugga Buggaa breaks away from tradition with its unique layout and sky-high RTP of 99.07%. In fact, the Playtech release features the highest return-to-player percentage on the market.
The slot carries an unusual design with ten reels separated into two sections of five. Lining up three identical symbols in one reel will land you a win.
Besides the fun gameplay, Ugga Bugga boasts expanding wilds, a hold-symbol feature, and scatters. The maximum win is 10,000 coins.
Mega Joker, 99% (NetEnt)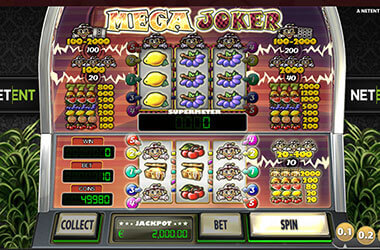 Mega Joker was released in 2011 by NetEnt, and it still stands as one of the slots with the highest RTP rates.
The game mimics old-school slot machines with a simple, 3-reel layout and a retro soundtrack. Besides the base game, Mega Joker features a Supermeter, where players can win juicier rewards and boost their bankrolls.
That's not even the best part — this NetEnt release also carries a progressive jackpot.
Ooh Aah Dracula, 99% (Barcrest)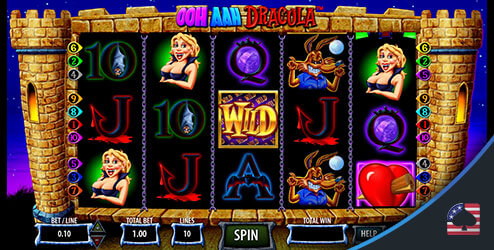 If you enjoy Halloween, you'll love Ooh Aah Dracula, a Barcrest release with an RTP of 99%.
The classic 5×3 grid has only ten paylines but still provides exciting and rewarding prizes. Coupled with the free spins feature and tombstone bonus, Ooh Aah Dracula will surely keep you entertained.
The maximum payout you can expect amounts to 5,000 coins.
Book of 99, 99% (Relax Gaming)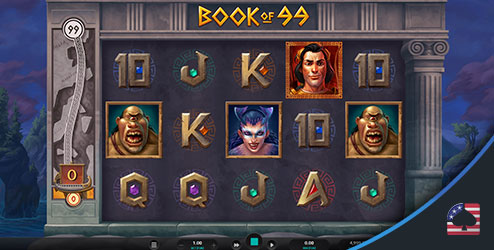 Book of 99 is a Relax Gaming slot set in Ancient Greece. While the theme may not be original, the eye-catching RTP (99%) and the innovative collection feature make the game stand out.
Besides the high return-to-player percentage, Book of 99 awards the most persistent players with juicy prizes.
Those who collect 99 wilds will also claim free spins, thus getting more winning opportunities. The highest prize is 12,075x the wager.
Jackpot 6000, 98.8% (NetEnt)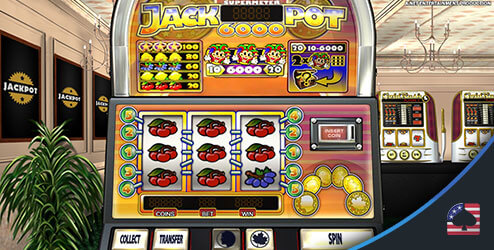 Despite the old-school design reminiscent of fruit machines, Jackpot 6000 carries exciting gameplay and highly rewarding features.
The game is played on a standard 5×3 grid with five paylines. However, it still creates excellent winning opportunities, mainly thanks to the high RTP rate of 98.8%.
Players can boost their bankroll in the Supermeter mode and win a hefty jackpot with 6,000 coins, just like the name says.
How to Pick the Best Return to Player Slot Machines
If you've tried these slots but still haven't found the one you like the most, you shouldn't give up. Plenty of other slots with fantastic RTP rates are available at top-rated online casinos. If you decide to search for a different game, pay attention to the following elements:
Volatility — As mentioned, RTP and volatility go hand in hand. If you have a limited budget or don't want to break the bank at online casinos, pick a title with medium-to-low volatility.

Denomination — Slots with higher denominations feature better payout percentages but also require thicker wallets. So, if you don't want to spend all your money on one or two spins, choose a game with player-friendly denominations.

Bonus features — To boost your winning odds and make the game more enjoyable, look for high RTP slots with additional features, like free spins, bonus rounds, expanding wilds, etc.

Jackpots — Those looking to hit the honeypot should find fixed or progressive jackpot slots. Remember that the latter group has higher volatility, meaning not many players score the largest prize.
Ready to try out these high RTP online slots for real?
Conclusion
We've explained the return-to-player concept and introduced the top-rated online slots with the best RTP rates. Each game carries exciting gameplay, reading features, and juicy prizes behind the reels.
Not to worry, most of these titles are available at reputable US online casinos, so you won't have trouble finding them. It's up to you now to pick the one you like the most, press Play, and enjoy.
About the Author