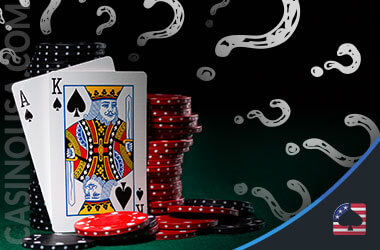 Most people think that blackjack is one of the simplest table games in a casino. The dealer deals cards, and the goal is for your sum of cards to be close to or exactly 21.
The math is easy — if the dealer goes over 21, but you don't, you've won. It's as simple as that. 
However, there are many other complexities to this game, especially in live blackjack games, that you need to know about. Learning all the actions you can take and the bets and side bets you can make will benefit your playing style. 
With a deeper understanding of the game, you're bound to become a much better blackjack player than before. Moreover, the more of an expert you are, the more you'll win because blackjack is the only casino game besides poker that requires both skills and luck to win. 
So, with that in mind, let's take a closer look at all the actions, bets, and side bets you can place in a typical game of live blackjack.
Basic Options and Bets in Live Blackjack
Betting in blackjack is something you always do before the dealer starts dealing. In essence, there is not much to it — you take a few chips and place them on the virtual table. In most cases, you'll be able to bet between $2 and $500 per hand, depending on the rules of the online casino. 
Then, as the round moves on, you can choose to:
Side Bets in Live Blackjack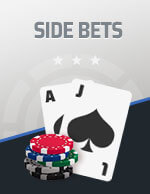 Side bets in blackjack are additional bets you can place apart from your initial bet. Players get to choose from a whole plethora of side bets. Which one you'll get to make depends on the live blackjack game varient you're playing. 
Side bets can yield large winnings, so it's worth learning about the most common types you'll likely encounter.
However, before you begin, you should know that side bets are a fun thing to try out, rather than something that has a reasonable probability of occurring.
Most of them rarely happen, so you can't count on them to help you win; that's what strategies are for. Plus, you should use side bets only if you have funds to spare.
21+3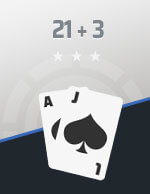 This side bet follows three-card poker hands, so you can get paid depending on what your initial two cards and the initial dealer's face-up card are. In other words, these three cards need to form a specific poker hand for you to win a significant amount.
Here are the usual hands you can bet on and the typical payouts for each:
Flush (three cards with the same suit) — 5:1
Straight (a run of consecutive cards) — 10:1
Three-of-a-kind (three same cards) — 30:1
Straight Flush (successive cards with the same suit) — 40:1
Suited three-of-a-kind (three cards with the same suit and number) — 100:1
Perfect Pairs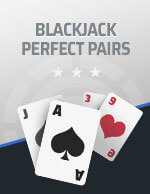 Perfect Pairs is the second most popular side bet in live blackjack. It allows you to wager on your initial two cards being a pair.
You can bet on that pair being:
The same color (Colored Pair) — the payout is typically 12:1
The same suit and number (Perfect Pair) — the payout is usually 25:1
The same number or card value but different color and suit (Mixed Pair) — the payout is normally 6:1
Insurance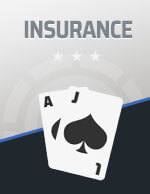 This side bet lets you "add insurance" to your initial bet if the dealer lands a blackjack. You can place this bet if the dealer's face-up card is an ace. Keep in mind that you will only get 2:1 on the insurance bet if the dealer lands a blackjack while forfeiting the initial stake.
For example, if you bet $10 and place an insurance bet of $5, you get $15 in total only if the dealer lands blackjack, but you'll forfeit the initial stake. In other words, you end up even if you lose the original bet, but the dealer gets blackjack.
Due to this, insurance is rarely a worthwhile bet, as the dealer's chances of getting a blackjack won't get much higher if they have an ace. Plus, you only earn money if the dealer hits a blackjack.
Bet Behind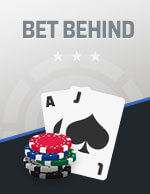 This is an option you get in some live blackjack games, and it allows you to bet on any other seat in the game. However, you can't decide what that player does and how they play — you can only bet on them.
These bets are rarely helpful, but they could be a good thing if you notice an outstanding player who seems to be getting most of their hands right.
About the Author