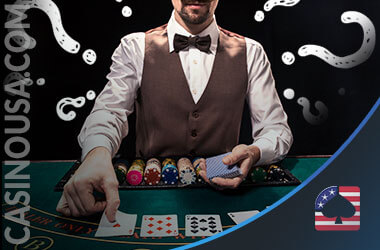 If you're reading this article, there's a good chance you're already familiar with online casinos and live online games.
Recent years have seen a growing number of online casinos as more players choose to stay home and play their favorite casino games. With that comes the need for more online casino dealers, as not all land-based dealers want to switch jobs.
But how challenging is it to become an online casino dealer? What kind of skills do you need? How long do you need to study?
We have the answers to these and many more questions. So, if you're interested in seeking a new job, this might be it.
Read on to learn all the details.
Do I Need to Study?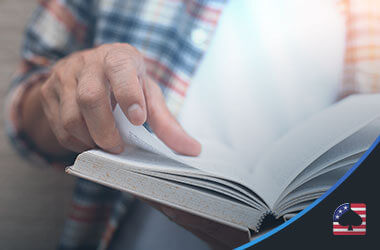 If you're wondering whether you need a college or university degree for this job, the answer is no. You do not need a diploma to become an online casino dealer. However, you still need to study.
This role is not straightforward, and you must acquire some skills to get the job. That's why you need to enroll in casino dealer training. You might be surprised, but there are actual casino-centered schools that teach ambitious people how to get a job in the industry.
Moreover, some of the top online casinos in the world are associated with these schools. This means that you might even receive a job offer if you prove yourself. The training period is not long, but it is extensive since you'll be dealing with real people and money.
All in all, it won't take long before you can put on your croupier outfit and hit the tables.
Note that you must have a clean permanent record without prior felonies to do this job.
What Skills Do I Need?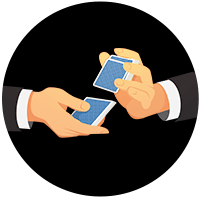 Although you don't need any formal skills to land this job, online casinos won't hire just anyone off the street. You still need to have some knowledge of the game and people skills.
You do not have to worry if you lack specific abilities, as you'll probably acquire them during your training. Moreover, you can even utilize these skills in other spheres of your life, so they'll surely come in handy.
Some of the most notable attributes you'll need to become an online casino dealer are:
Professionalism
Simple but quick math
Outgoing and friendly personality
Casino-friendly attitude
Hand-eye coordination
As you can tell, the list is not that long, and these skills are something that you can acquire quickly and effortlessly.
On top of this, you would need to adapt your schedule as online casinos work 24/7.
Possible Job Duties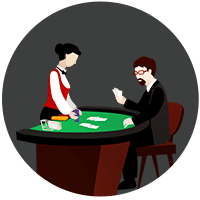 Many people might consider the iGaming industry unprofessional, making them less appreciative of online casino dealers. However, notable and well-known online casinos strive to deliver professionalism over the small screens and do their best to hire only top-tier dealers.
That's why these professionals have intricate job responsibilities, some of which include:
Keeping an eye on the game for any cheats or irregularities while making sure the players are having a good time
Maintaining communication with the players and answering any game-related questions
Conducting security checks by ensuring players are not using any cheating techniques
Taking on a customer service role by helping players navigate the game and answering questions about game rules and regulations
Making sure that all gaming equipment works properly and is ready to use at any time
If you worked in a land-based casino near by, you would have additional responsibilities like collecting chips from players and entering data into a computer.
As you can tell, the duties of an online casino dealer do not appear complicated, but you still need to work on your skills.
Online Casino Dealer Salary
Even if you're not considering this career path, you might wonder how much online casino dealers earn. Naturally, it depends on the employer and the dealer's experience, among other factors. The casino size and location are also crucial in determining one's annual salary.
Nevertheless, a median annual salary for an online casino dealer is approximately $40,000, not including tips.
We also have to mention that about 10% of top-ranking dealers have a much higher salary that can go up to $76,000 a year.
We expect the employment growth at online casinos will only continue to increase in the upcoming years, with the rise of online casinos.
Advancement Prospects of Working as an Online Casino Dealer
As the online gaming industry grows, new jobs keep popping up, creating prospects. As the internet remains an essential aspect of our daily lives, we can expect more potential online casino dealer jobs to arise.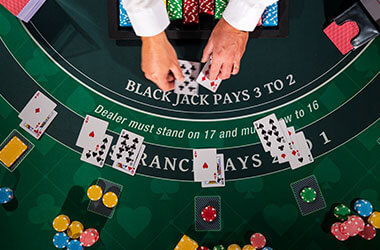 Online casino dealers make a decent annual salary to start with. Moreover, the industry has a lot of room for growth and improvement. If you remain in the same position, you'll likely get a salary increase and the chance to work more reasonable hours.
This job also offers promotion opportunities, so you can advance your career by becoming a supervisor or pit boss. The former controls one section of the online casino and all the dealers working that section, while the latter is in charge of all the dealers in the online casino.
As you can tell, there is plenty to look forward to when it comes to working as an online casino dealer. If you're on the fence about jumping into these waters, we hope this post helps.
Types of Games You Need to Know to Get an Online Casino Dealer Job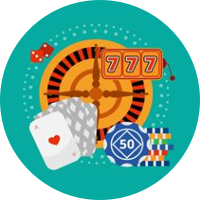 Casino dealers are usually trained to handle a variety of classic table games, including:
Moreover, there are other casino games a dealer can carry out, such as craps, pai gow, and sic bo, depending on the site and its offering. 
Since each of these games requires a different dealing skill set, a dealer must learn how to effectively handle every single aspect. From maintaining tables and providing chips to shuffling decks to paying out winnings, these are just some of the skills you must develop to excel as a casino dealer in both online and land-based casino settings.
Online Casino Dealer Trends
Besides their regular training, online casino dealers must stay up-to-date with industry trends and remain competitive in the workplace. Here are the top two hot topics:
Mobile users are on the rise — Advances in technology have seen many players switching to mobile gambling since they can enjoy games regardless of their location. Mobile gaming can be a lucrative opportunity for online casino dealers if they stay abreast of the latest trends and become experts in social and micro-gaming.
Better customer service is required — With so many online casinos in the market, players won't settle for mediocre customer service. So, the more a dealer is prepared and able to answer all kinds of questions and concerns, the faster they'll gather a fan base. This also includes understanding the needs of different players and being able to recommend games accordingly.
Final Takeaway
Technological advancements allow the iGaming industry to grow and blossom in the internet era. With that in mind, online casinos are expanding, and new ones keep appearing daily. This leads to more job opportunities and online casino dealer positions.
If you're interested in becoming an online casino dealer, we suggest exploring your options, enrolling in a known casino school, and working on your skills to separate yourself from others.
About the Author