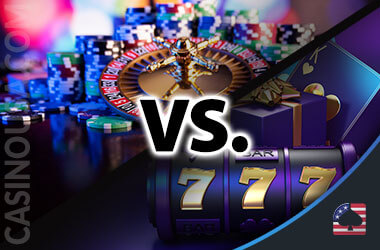 On this page we will discuss the major differences between online casinos and land-based casinos. This post is mainly focused on helping those who are new to the gambling world, and answer the comparative questions between the two options you have available to you.
Your preferences of gambling may involve factors that include:
Trustworthiness
Security
Gambling options
Bonuses
There are so many factors to take into account when deciding where to play your favorite casino games.
Security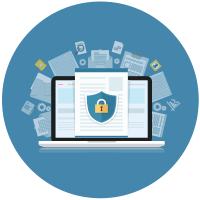 Brick-and-mortar casinos are very secure because you are dealing with real people and security issues are a primary concern for them. As far as security goes with land-based casinos it is as secure as your banking transactions.
Online casinos have secure banking options as well. They are almost as secure and pretty much the same security level overall. The one thing about online casinos is to choose wisely the online casino platform you want to play at.
Just make sure you don't play at a blacklisted online casino. You can check out online casinos and just see what you can find about each operator. Most online casinos claim they're the best, but you need to go past that and check for yourself.
Gambling Options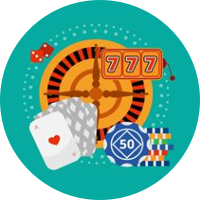 This is a tough comparison to make because it depends on the land-based casino you are playing at. Online casinos have definitely proven to be far more convenient with gambling options and just overall makes gambling an easier process.
There are some brick-and-mortar casinos that have bingo halls, poker rooms and also offer sportsbooks, while at the same time have all other casino gambling options available.
You can find any gambling option offline that you can online but the game selection can vary from one online casino to the next. If I learned one way on this subject – I would say online casinos are better in this regard, because it is quicker and more cost effective to find the vast amount of gambling options by searching through an online casino website rather than driving to different casinos.
Bonuses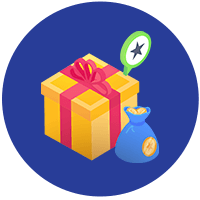 Both online casinos and land-based casinos have their own pros on this one. Money wise, definitely online casinos offer more. Those welcome bonus packages and monthly promotions offered by some online casino sites are awesome. That is basically free money just to get you to play at their casino.
Often online casinos will match a certain amount up to a dollar amount on your first deposit and sometimes even on subsequent deposits.
Offline casinos have other ways of giving bonuses. They often offer:
Free meals
Drinks such as Cocktails
Tickets to shows
Hotel room comps
Sometimes even offer casino credits for games.
So, as you can see, they both offer different types of casino bonuses.
Conclusion
All in all, online casinos and land-based gambling venues both have their pros and cons. What is better for some, might not be better for others. I suggest you weigh up the different important considerations and decide for yourself.
About the Author