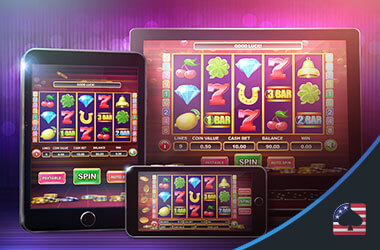 Online gaming has taken the world by storm in recent years. According to the number and variety of available titles, slots, in particular, are the games that stand in front of all the others in this niche.
Moreover, once they became available on mobile devices, they've started gathering an even bigger fan base.
With the appearance of slot game apps, they have become the rulers of the iGaming kingdom.
Read on to learn more about this latest trend and find out where to find the best slot game apps for US players this year.
How Slot Game Apps Work
Slot apps have been created for all those slot players who can't live without their favorite games and want to play them no matter where they are.
Now, you may think that these aren't really necessary since almost all online casinos nowadays can be accessed via smartphones and tablets.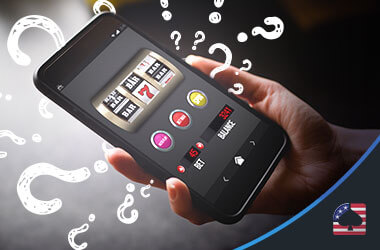 However, to access these mobile casinos, you have to open the browser on your mobile device, look for the right site, find your perfect game, and then wait until it loads so you can start playing.
All this takes a lot of time, and it's not really convenient when you just want to spin the reels quickly while, for instance, commuting to work.
Slot game apps have made all this much easier, as they can be downloaded and pinned on your screen. This way, you can start playing your favorite game whenever you want with a single tap on the slot game app icon.
Once you open it, you'll be able to play in the same way you do on casino sites. All the important features will be there, except you'll get to them much faster.
Where to Find the Best Slot Game Apps
There are two ways to find slot game apps and download them onto your smartphone or tablet.
One of them is to find a good online casino that has a native mobile app. The site that features an app will most likely have the download link on its homepage, and if you can't find it, you can always consult customer support.
When downloading an app directly from the casino site, you'll have to pay attention not to click on the wrong link. Usually, there are different links for different types of phones.
Android and iOS devices are always supported, but you can also find online casinos that offer an app for other operating systems as well.
Make sure to click on the link for your device — otherwise, the download won't be successful.
Another way to download a slots app is to look for it directly in the app store. Here you'll also be able to see the app's rating and players' comments, so you can easily select the one that's better than others.
5 Tips For Choosing the Best Slot Game Apps
Browsing for slot game apps may seem like a fun thing to do, but finding the right one may be much harder than it looks.
Still, there are several points to focus on when picking the best slot game app. Take a look and make sure to memorize them before you start exploring the market.
Compatibility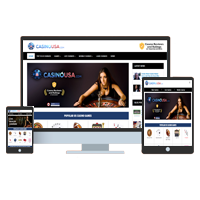 First things first, you'll need an app that's compatible with your mobile device.
If you own an iPhone, you can't download an app designed for Android and vice versa.
Naturally, you won't make a mistake if you find an app in your respective app store, but it's particularly important if you're trying to download it from the casino site.
Still, casinos always highlight which link is appropriate for each device type, so you won't make a mistake as long as you pay attention to this detail.
Features and Paylines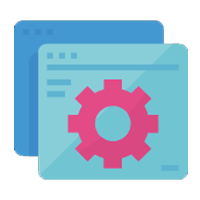 Slot games don't have particularly interesting gameplay or complicated rules you have to memorize.
What makes these games exciting and unique are their features that differ from one slot to another. That's why this is the second thing you need to check before downloading a slot app.
Look for the apps that offer the same features as the slots found in online casinos because anything less than that won't keep you occupied for long.
For a game to be worth playing, you need free spins, multipliers, and all the other features you can get, so don't settle for anything less.
Also, when choosing a slot game app, go for the one with multiple paylines if you want to get the best out of your online gaming experience.
The number of paylines represents the number of ways you can win, meaning that the good old rule 'the more, the merrier' should be applied here.
Jackpots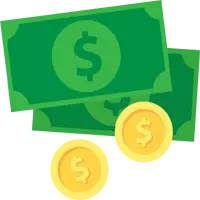 You probably wouldn't mind winning a big pile of cash with a single spin. If this is the case, then you should definitely look for those apps that offer jackpot games.
If you're lucky, you can win a huge prize after just a couple of spins. Also, if you come across a top-rated casino app, you might even get a chance to try your luck at a progressive jackpot game by playing it on your mobile device.
Payback Percentage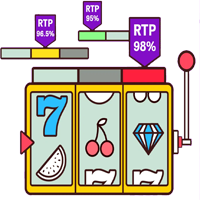 Obviously, you don't want an app that will simply take all your money and never give anything back. For this reason, you must check the payout percentage of a particular game.
I advise you to choose the slot game apps with a higher percentage, as you may end up with more money in the long run.
Fast and Reliable Interface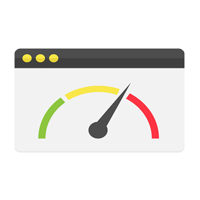 You don't want to find yourself playing your favorite slot game for hours on end only to see the app freezing just before you hit a big win, do you?
To avoid this scenario, you should download a slot game app developed by professionals who've made sure it will work seamlessly on your mobile device.
Online gaming with lags isn't fun and can only cause unnecessary stress, whereas it should actually serve as entertainment.
Bonuses and Promotions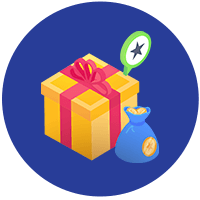 Last but not least, bonuses are always welcome in the iGaming community. Therefore, you want an app that will come equipped with some real deals that can be used on the majority of slots and are highly rewarding at the same time.
Whether you'll be offered a deposit bonus or perhaps an in-play one doesn't really matter, as long as you can get your money's worth.
Why Should I Go For Slot Game Apps?
There are many reasons why slot game apps are a good choice for slot lovers. For instance, you'll be able to:
Play the games anytime and anywhere — Once you download a slot game app, you'll be able to play your favorite slots whenever and wherever you want. During a boring commute to work or a coffee break, the games will be at your fingertips at all times. What's more, you'll no longer have to visit land-based casinos or sit in an uncomfortable chair in front of your computer to be able to enjoy great slot titles. A full battery on your device is all you will need to play the games, no matter where you are.
Access the games quickly — After the app appears on your screen, it'll take a single tap on it to enter the world of slot games. So, thanks to these apps, you can forget about struggling with unresponsive sites and access your favorite games within seconds.
Have the games readily available — Have you ever visited a land-based casino to play your favorite slot game only to find out that the machine is already occupied? This will never happen with slot game apps, as they are always available and ready to throw their best prizes at you.
Final Thoughts
Still not convinced whether you should try slot game apps? If that's the case, the only thing you can do to find out whether this kind of online gaming is for you is to try it yourself.
After you spend some time using a good slot game app, chances are that you won't be willing to give it up any time soon.
If your really not sure if slot apps are for you – why not try out some free slot games on your mobile first and decide from there.
About the Author