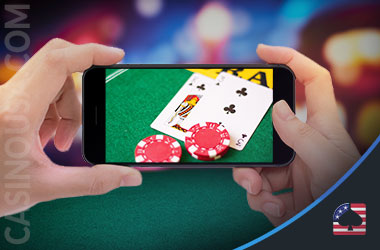 Mobile gambling has been rapidly growing in popularity in recent years. Since there seem to be more players interested in gambling on their phones every day, game developers are keeping busy.
New mobile apps are released constantly — many of them providing access to live dealer blackjack tables. 
The pressure of picking the best app can be overwhelming, so we're here to give you a hand. Stay with us and learn more about high-quality live blackjack casino apps and their features.
List of Live Blackjack Mobile Apps
What Are Live Dealer Blackjack Casino Apps?
Before we go into detail, let's discuss the basics of live dealer blackjack casino apps. 
Live dealer blackjack is an online version of land-based casino blackjack. Operators that offer this type of game host live studio blackjack streams with professional dealers. Players can join these streams and play the game for real money. 
Navigate the casino and find the blackjack variant you're interested in playing. You'll have several tables to choose from, with most having seven seats. Next, find an open seat or put your name on a waiting list if none are available. Once in the game, you'll be able to play like you would in person.
Many casinos have native apps that allow users to access live dealer games from their mobile devices. The apps are a convenient and easy way for players to gamble while on the go.
Naturally, they differ in quality and have different features and options. The following section will cover those differences, focusing on what you should be looking for when choosing a live blackjack casino app for you.
Top Features of Live Dealer Blackjack Casino Apps
The best casino apps feature great graphics, a simple and easy-to-use interface, and fast-paced gameplay. They also ought to be compatible with different devices and operating systems. You should have the same gaming experience regardless of whether you're an Android or iOS user or whether you prefer playing on a tablet or iPad device.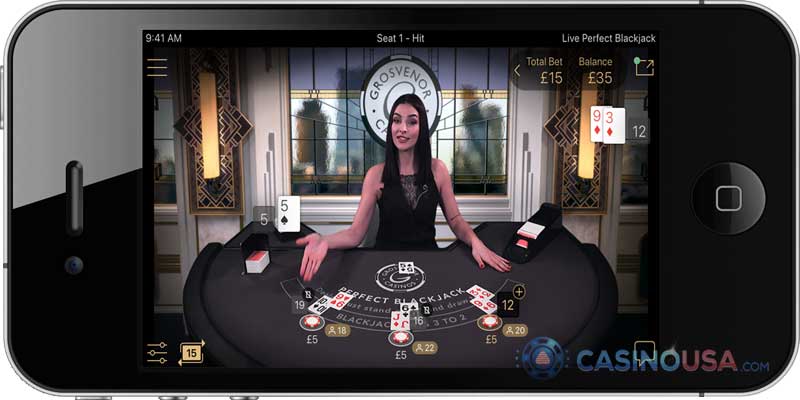 Live dealer games on casino apps typically offer more game options and controls than those you'd play on your computer, too. Some of these features might not be as important for the game itself, but they can improve your overall gaming experience.
Here is what you can expect from an excellent live dealer blackjack casino app:
Volume control
Option to change camera angles
Access to camera close-ups
Repeat bet button
Option to adjust the streaming quality
Help information
Paytable information
Option to open or hide chats
Popular Live Dealer Blackjack Variants
Game variety is another aspect you should pay attention to when choosing a mobile gambling app.
Many US casinos offer fewer gaming options on their standalone apps than their regular websites. So, there are often not enough games to meet the gambling needs of players with different tastes.
This is why you should consider the number and variety of live blackjack variants that the app you've chosen to play hosts. Players should have access to both traditional and niche versions of blackjack.
Take a look at some of the variants of this casino classic that gaming apps commonly have:
European Blackjack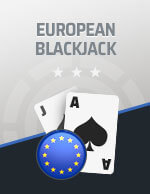 This is one of the regulars in most operators' live casino sections. The dealer only reveals their down-card once all players have played their hand in this blackjack variant.
So, it's much harder to decide to split or double down in a game of European Blackjack.
American Blackjack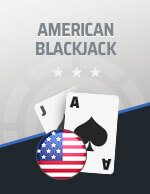 Here, the dealer can look at their down-card before the players make any moves. However, that's only possible if their up-card is an ace.
This variant offers players a chance to place an insurance bet and save some of the money they've wagered.
Blackjack Switch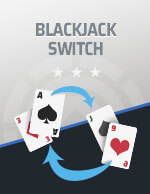 This 2009 version of blackjack allows players to switch the top two cards of the two hands they have been dealt.
In addition, blackjack pays differently in this version of the game compared to standard blackjack. Instead of 3:2, it pays 1:1 here.
Single-deck Blackjack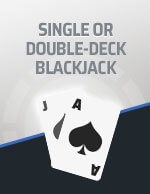 This is the blackjack variant with the best odds. However, it's also the hardest to find.
Still, it might be worth the search if you're a beginner.
Spanish 21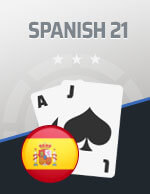 In contrast to the previous one, this is an excellent variant for blackjack enthusiasts who like a bit of a struggle.
This version is played with decks without 10-value cards, so the dealer has more of an advantage than in a classic game of blackjack.
Top Providers for Live Dealer Blackjack Games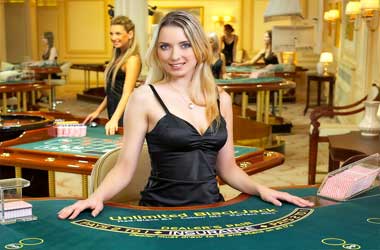 When picking a good live blackjack casino app, software providers are another factor you should consider.
Players should be able to choose between top-notch games with different betting limits, payouts, side bets, and table rules. These elements, as well as graphics, dealer expertise and friendliness, and game features, all depend on the software developer. 
To ensure you get the best and most authentic gaming experience, look for an app with games powered by the following live casino providers:
FAQ
What are the downsides of playing live blackjack on casino apps?
You might struggle to find a good casino app available to US players with enough game variety. Many online gambling sites' live dealer lobbies aren't fully compatible with mobile devices, so you won't have a wide range of games to try your hand at.
Is it safe to play live dealer blackjack on casino apps?
Yes, it is, depending on the app you're interested in. As long as you make sure the casino whose app you plan to use is licensed and reputable, you have nothing to worry about.
Are there casino apps where you can play live dealer blackjack for free?
No, there aren't. All live dealer blackjack games you'll find online require players to make real-money bets. We suggest playing online blackjack with virtual dealers if you're not ready to play with real money yet.
About the Author