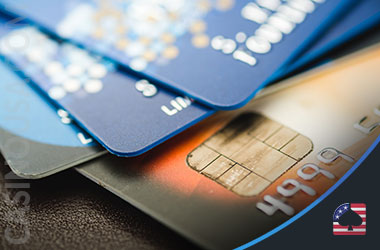 Online gambling is constantly evolving, as are the payment methods used to make online transactions.
Today, there are over a dozen available payment options that you can use to make bets online. From credit cards to e-wallets, the list keeps getting longer. Lately, one of the most popular online payment methods for casinos is prepaid cards.
But what prepaid cards are the best choice for this form of entertainment?
This article lists the top seven prepaid cards you can use in online casinos. Note that the list might differ depending on your jurisdiction, so you should double-check that before making any final decisions.
Let's jump right in.
Visa Prepaid Card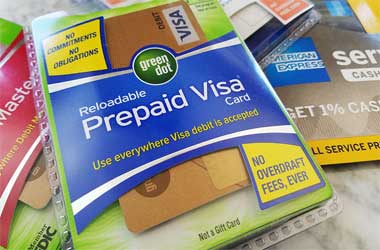 You've probably used Visa credit cards for regular online purchases or maybe even in a few online casinos.
But did you know that Visa has a prepaid card as well?
This innovative solution from one of the biggest financial corporations is one of the top options for online gamblers due to its high clearance rate.
Players can purchase two versions of Visa prepaid cards.
The first one is reloadable, meaning you can use it indefinitely as long as you reload it with funds, while the second works as a gift card, meaning you can use it once for the sum of funds available on it.
The former option is more viable if you're interested in exploring the online gambling world, and you can even use it for other online purchases. The latter is a good choice if you want to gamble responsibly.
Visa does not charge overdraft fees, as your spending is limited to the sum available on the card.
Check out Visa-friendly online casinos here.
Mastercard Prepaid Card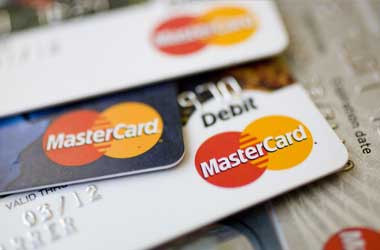 You can't have a list of the top prepaid cards without mentioning Mastercard.
This global corporation has made sure that its users have some of the best options when it comes to online payments.
The Mastercard prepaid option is as viable as the Visa one and offers all the same configurations.
You can also choose between a reloadable one or a one-timer. The former, also called the Green Card, allows you to deposit as much as you want, up to $9,000 daily. On the other hand, the latter, or the Black Card, allows players to fund it with up to $500.
These cards are incredibly safe and secure, following all the necessary protocols for such transactions.
What's more, you'll find that this banking method is accepted at a range of online casinos and in many countries worldwide.
Check out our list of Mastercard-friendly online casinos here.
American Express Prepaid Card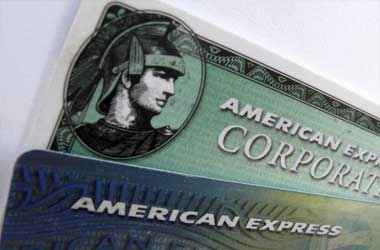 The so-called third-wheel to Visa and Mastercard is AmEx. Though American Express caters to a global audience, it's not as widely used as the other two.
This financial institution is focused chiefly on the US market, where it has millions of satisfied users. If you're one of them, you'll be glad to know that AmEx also has prepaid cards.
AmEx cards differ a bit when compared to Visa and Mastercard. There are a few options that you can choose between, namely prepaid and gift cards and their subcategories. You can choose between three prepaid cards:
Serve — $6.95/month; cash reloads up to $3.95
Free direct deposits, no minimum balance, varied fees.
Serve Free Reloads — $6.95/month
Free direct deposits, free cash reloads, no minimum balance, and possible fees.
Serve Cash Back — $6.95/month; cash reloads up to $3.95
Free direct deposits, free cash reloads, 1% cashback, no minimum balance, and possible fees.
Your other option is to opt for gift cards. AmEx gift cards do not have applicable fees but only purchase and shipping costs.
View Amex-friendly online casinos here.
Paysafecard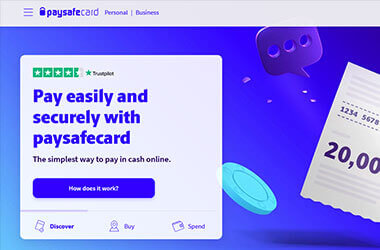 You have probably heard of Paysafecard if you've been in online gambling and betting for a while.
This card is extremely popular worldwide, including in the US, due to its safety and reliability. The card is very simple to use and is available in numerous stores and online shops.
You can use the funds on your card as often as you want using a 16-digit code. You won't need to leave any personal details when purchasing this card or connect it with your bank account or credit card. Since Paysafecards are, in essence, retail cards, you can think of them as vouchers.
So, to check your account balance, you'll have to go through the site and enter your unique code.
Paysafecards come in predetermined vouchers of $10, $25, $50, and $100. That means you must stick with these sums when adding funds or purchasing the cards.
Skrill Prepaid Card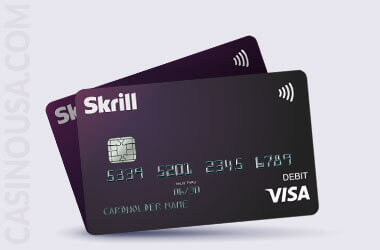 Previously, you might have used Skrill as an e-wallet, but you can now use it as a prepaid card.
Skrill and Visa have partnered to bring the Skrill Virtual Visa Prepaid Card that players can use for online deposits. This card is available worldwide, meaning US players can also purchase it and use it to make online transactions in their favorite casinos.
Since it's a partnership card, you can purchase it and use it anywhere Visa is accepted. So, if an online casino accepts Visa payments, it will likely accept this prepaid card.
You can purchase the card online, and you won't need to wait for an activation period or use a separate PIN — just deposit money and make payments.
Play+ Prepaid Card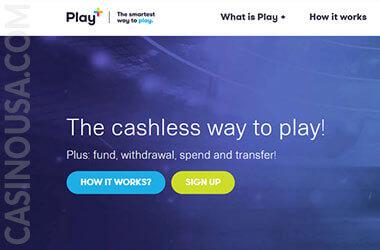 The Play+ prepaid card's motto is all you need to know about it — the cashless way to play.
As you can see, this prepaid card focuses on online gambling and betting, allowing players to make direct bets and deposits at their favorite casinos without thinking twice about security and safety. Play+ does all of that and more for you.
You can use the card and then reload it for sports betting, online lottery, and other gambling options. This card works as an FDIC insured reloadable account, in collaboration with some of the biggest brands worldwide and in the US, like:
Station Casinos
William Hill
Westgate Resort
Play+ is available in every state where gambling is deemed legal. All you have to do is choose a dedicated operator and purchase a Play+ card that corresponds to it to make your first bet.
Neteller Prepaid Card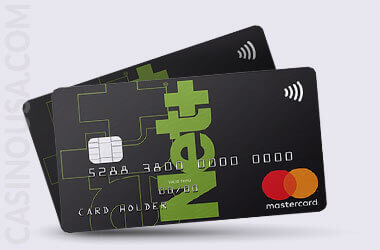 You won't find an experienced online casino player that hasn't heard of Neteller.
This e-wallet has dominated the online gambling industry since it first appeared in 1999. With its long-standing reputation and top-notch security options, you won't go wrong if you opt for its prepaid cards.
Neteller has partnered with Mastercard to release the Net+ Virtual Prepaid Mastercard. This card allows an enhanced gaming experience without requiring players to disclose too much of their personal info or any bank-related financial details. This is the perfect option for players wanting a limited but secure online gambling experience.
You can join for free and use this prepaid card to make fast and secure online deposits.
About the Author