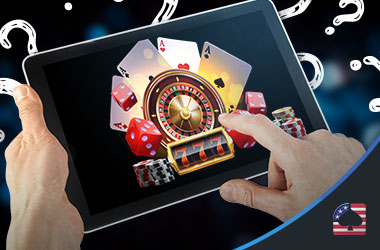 You've probably heard stories or seen old films about people using a range of tricks to cheat a casino. Winning ridiculous amounts of money by manipulation, all the while by placing small stakes, is not unheard of.
But is it possible when both physical and online casinos are operated by software in this day and age?
Casino players are always looking for different ways to enhance their chances of winning. While most work on improving their skills, some resort to cheating.
However, the truth is that cheating at casinos today is not even close to what it used to be in the past when casinos accepted coins.
While we certainly do not condone or recommend cheating in any way, we will cover some of the possible strategies modern online casino players use to make the most of their casino sessions.
Online Casinos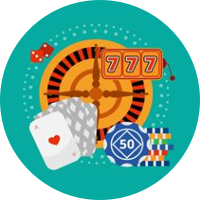 With online casinos, everything is much more delicate. Some would even go as far as to claim that it isn't cheating but an array of handy strategies employed to improve players' chances.
Unless you are a hacker or have a penchant for finding the most vulnerable part of the code, then it's practically impossible to cheat at online casinos.
Again we highly discourage cheating, as it has never been easier to get caught, banned, and eventually blacklisted. If that happens, blacklisted casino players will find it impossible to indulge in their favorite games.
Online casinos go to great lengths to create a safe playing environment, which means being secure for both players and the business. However, casino players are anything but unresourceful, so they have employed an array of strategies that will help use the system to their advantage.
Bonus Abuse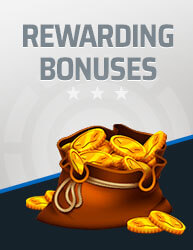 To attract more players, many casinos offer bonuses as an incentive. Once a player signs up for a new account, they receive a sign-up bonus in the form of chips, spins, or credit. These bonuses can be cashable or non-cashable.
The former is cashable once players meet the wagering requirements, while the latter is only available for future gambling endeavors.
Check out our guide to how casino bonuses work here.
Players have learned to utilize these bonuses to their advantage with some carefully planned strategies. Some attempt to use as many bonuses as possible to try to minimize their expected loss.
The chances of ensuring a profit are much higher with cashable bonuses, but, as always, casinos are always two steps ahead of the player. Most have a section in their terms and conditions that allows them to refuse withdrawals to players suspected of bonus abuse.
Collusion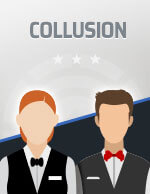 This method is closely connected to online poker, and it creates an unfair advantage over other players.
The term collusion refers to two or more friends sitting at the same poker table and sharing information about the card they're holding. Players still need to have a strategy and an adequate set of skills to be able to win.
Casinos have security measures in place when it comes to this particular scenario. All suspicious behavior is heavily monitored and prevented when noticed.
Research and Cheat Sheets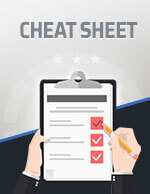 Some players like to do their research beforehand. This means reading online reviews and looking for tips that fellow casino players may have shared. Others like to print out cheat sheets to increase their chances of winning. These have all the necessary info and tips on casino games.
Since online casino players normally play from the comfort of their own homes, nothing is stopping them from using cheat sheets during a game.
Casino players also tend to choose games with the best odds of winning. Those familiar with all of the available games know that games like blackjack and roulette are more preferable choices since players have a better chance of winning.
Physical Casinos
In the past, when land-based casinos still used mechanical slot machines, cheating was a prominent affair. These slots were much easier to take advantage of and manipulate.
Over the years, crafty players employed various methods to make more money. Let's have a look at the most interesting ones.
Magnet Hack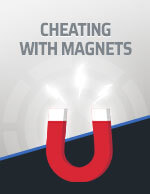 This method was as straightforward as it sounds, previously used on mechanical slots.
The only thing players needed to do was pull the handle and then use the magnet to manipulate the reels.
Consequently, the magnet would keep the reels in place, ensuring a win.
Monkey's Paw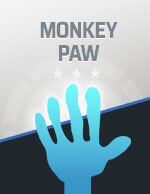 This method was invented by the infamous Tommy Glenn Carmichael, who spent almost 40 years manipulating and cheating slot machines.
Dubbed as the Edison of slot machines, Carmichael is rumored to have stolen over $ 5 million. He was also the inventor of the so-called monkey's paw.
This device was made of pliable steel, and as the name suggests, resembled a paw. The players would push it into the payout receptacle and up the payout spout until they could hear a clang. This would decapitate the slot machine in a way, so that money could flow when there was a winning combination.
Making Light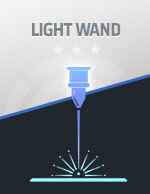 Players used this ingenious method to manipulate slots with sensors.
Players would use light to confuse the slots' sensors that kept track of the payout. This way, players would have been able to make a payout multiple times.
Cheating the Code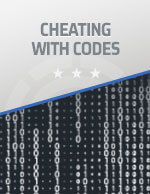 As we already mentioned, modern slot machines are operated by sophisticated software. These are strictly regulated and tested by reputable testing agencies.
With so many regulations in place, it is practically impossible to cheat the code.
However, that doesn't mean that people didn't attempt to do so at a certain point. Some developers even went as far as to rig the code of the game.
Final Thoughts
Cheating at online casinos in the true sense of the word is impossible for an average casino player. Thanks to technological advancements and refined software, hacking into an online casino is highly improbable. Morality aside, this method of cheating is also fraudulent.
Not to mention that online casinos are a million-dollar industry that is aware of all of the tricks in the book and can spot cheaters from a mile away.
If you are willing to cheat, you should also be prepared to deal with the consequences, which can be dire.
About the Author