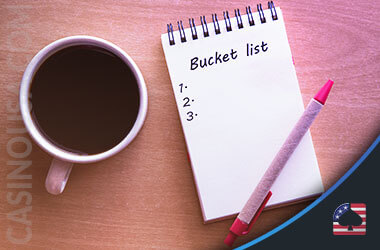 Las Vegas has found a spot on many must-see places lists, with a good reason. This city in Nevada is ideal for everyone wanting to experience top-class entertainment.
From world-famous resorts and casinos to unique museums, everyone can indulge in a fun activity. However, when faced with such a myriad of choices, it becomes challenging to reach a final decision.
But worry not, for our team is here to help you pick. We have compiled a list of the top 10 things in Las Vegas you shouldn't miss.
Continue reading to learn more about Sin City's must-see locations and activities.
Gamble at Iconic Casinos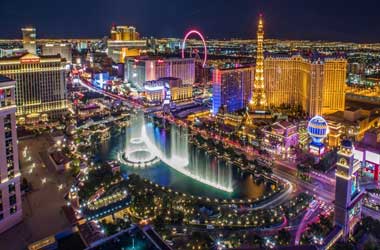 What kind of visit to Las Vegas would it be if you didn't visit at least one of the city's famous casinos?
Sin City is home to many world-renowned gambling establishments that host top-notch slot machines and have table limits aimed at all types of players, both casual and high-rollers.
Whether you go for iconic venues like the MGM Resort or Bellagio or you walk further down the Strip into a downtown casino, you'll surely have a blast.
Most of the resorts feature thousands of slot machines and hundreds of gaming tables, so you'd be spoilt for choice. To save time, you can only decide in advance which casinos you want to visit.
Tour Famous Hotels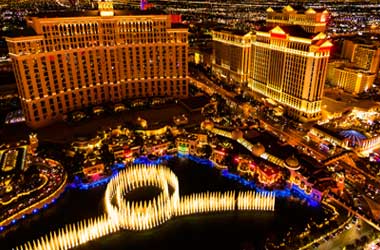 And while you're at your resort of choice, you might as well spend some time roaming its premises. Most venues feature restaurants, galleries, or even botanical gardens that are definitely worth your time and money.
If you're a fan of unusual and striking flora, you may want to visit Bellagio's botanical gardens. Every season the resort's engineering and horticulture teams transform a 14,000 sq ft space into something straight out of your imagination. The display changes along with the seasons:
Spring
Summer
Fall
Winter
The special setups for Christmas and the Chinese New Year
Those who prefer fauna can head to Mandalay Bay and explore its own Reef Aquarium. Visitors will get to see more than 2,000 marine animals, including:
This is a great place to experience if you're on a family vacation.
Head Over to Omega Mart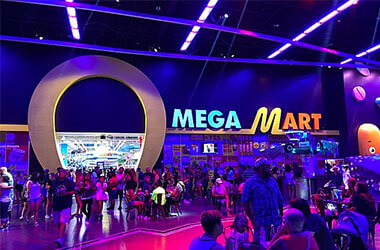 Image by: Troutfarm27, CC BY-SA 4.0, via Wikimedia Commons
Las Vegas has some extraordinary, mind-bending experiences in-store for its visitors. Omega Mart is Meow Wolf's installation that lets you explore the supermarket experience in a truly unique way. The special market is located near the Las Vegas Strip in the famous AREA15.
This multimedia work of art will leave you feeling perplexed and in awe once you leave. The unique playground features:
Restaurants
Fascinating installations
Trippy art shows
The actual storefront is filled with fake products you can still purchase. Some more interesting options include:
BOG Water
Whale Song deodorants
Vegan Goat Pus lemonade
Go on a Helicopter Ride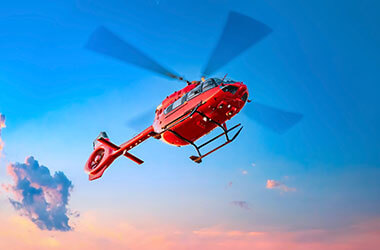 Everyone enjoys taking a stroll down the legendary Strip.
But what if we told you visitors could explore this iconic part of Las Vegas from a bird's eye view?
Namely, many businesses offer helicopter rides over the Strip. Tourists, or anyone interested, get to pick between night and day tours.
During the flight, you'll enjoy all of the spectacular views from the air. The helicopter will take you over the famous landscapes of Bellagio, Caesars Palace, High Roller, and all of the other iconic landmarks of this Nevada city.
Most rides take 12 to 15 minutes, where you'll experience the bright lights in a big city from a slightly different angle.
Explore Unique Art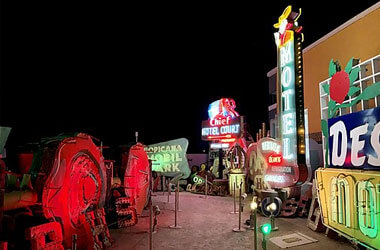 Did you know that Las Vegas is home to some of the most spectacular art museums in the country?
Some places you must visit during your trip are the Neon Museum and Madame Tussauds Museum.
The former is home to Vegas' most recognizable feature — its iconic neon signs. The museum boasts around 200 signs from some of the most famous establishments in Vegas.
Madame Tussauds' Las Vegas is the first Tussaud museum in the US, so it stands to reason that it's very popular among locals and tourists alike. It features hundreds of wax figures of popular celebrities, world leaders, athletes, etc.
Those who want to experience something truly unforgettable can venture to the Atomic Testing Museum, where they'll learn everything there is to know about the devastating effects of nuclear bombs and their impact on society.
If this doesn't appeal to you, then you can always visit something more extravagant and risque like the Burlesque Hall of Fame Museum and become familiar with the impressive art and history of burlesque.
See Marvelous Shows
Speaking of burlesque, Las Vegas shows are a must-see. Of course, Cirque du Soleil is probably the first thing that comes to mind, and rightfully so. The performances like Mystere, O, and Ka have presented circus acts in a new light. However, as Cirque du Soleil tickets are difficult to get ahold of, especially if you don't book them months in advance, you may want to look for some alternatives.
Fans of magic will definitely enjoy David Copperfield's performance at the MGM Grand. Get ready to become wrapped in the veil of illusions, where all the boundaries of reality become blurred. America's Got Talent fans can see their favorites from past seasons in America's Got Talent Live!
Zipline Over Fremont Street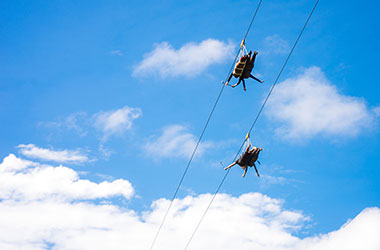 Adventure seekers will have their fair share of fun in Las Vegas, too. One of the go-to locations for thrill lovers is the ziplines.
SlotZilla Zip has two options for all visitors — a 77-foot high zip line that goes around 850 feet and lasts for 30 seconds, or the 114-feet high zoom line that goes on for 1,700 feet.
Reaching a speed of 40 mph and going over the famous Fremont Street will truly make for an unforgettable experience.
What's also interesting is that the zip lines got their names from a huge slot machine which they both launch from.
Check Out the Downtown Container Park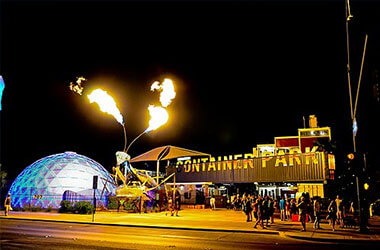 Image by: Tomás Del Coro from Las Vegas, Nevada, USA, CC BY-SA 2.0, via Wikimedia Commons
The best way to experience downtown Las Vegas, whether with your family and friends or on your own, is by visiting Downtown Container Park. The open-air shopping area is packed with charming boutiques and large retailers, so everyone will be able to find something for themselves.
If you get hungry, there are plenty of dining options and bars you can visit.
Don't worry — your children won't be left hanging, either. There is an interactive playground with a treehouse for an added dose of fun. You'll get to enjoy local concerts while keeping an eye on your little ones simultaneously.
Have Fun Club Hopping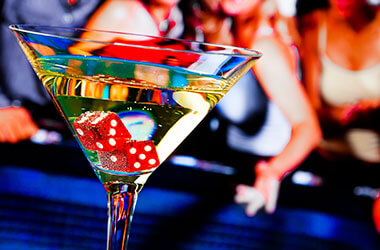 Vegas' nightclub scene is a thing of legends, as it's no secret that SIn City is home to some of the hottest clubs in the state. You've visited the casinos, experienced the museums, and wined and dined at the local restaurants.
Now it's time to put the cherry on top with some club hopping, and what better place to do this than Las Vegas?
You'll love Vegas if you like dancing until late at night. However, remember that most headliners don't perform until 1 a.m. and that lines in front of the clubs can get quite long. If you don't mind the wait, you're in for one unforgettable experience.
Visit the Grand Canyon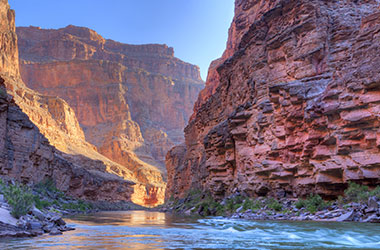 We decided to leave the best for last, and what better way to end on a high note than visiting the legendary Grand Canyon?
While not technically in Las Vegas, the West Rim is only 130 miles away from the heart of the city. The simplest way to make the trip is with an organized tour because they'll handle everything.
What's more, most of these tours also make stops at the Hoover Dam, and on Route 66, so you'll experience some other local landmarks.
It might be a 4-hour long trip, but once you get there and take in the magnificent view, you'll forget all about your travel woes.
About the Author