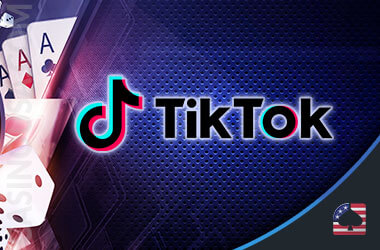 As one of the most popular social media apps, TikTok is rapidly maturing into a reliable destination for content consumption of all stripes. Content related to gaming is not an exemption.
The days of Twitch, YouTube, and other sites being the exclusive source of information regarding the development of video games are over.
Even while such websites still provide live streaming and other types of video material, a lot is going on on other platforms as well.
Why TikTok?
When you think about TikTok, what likely comes to mind are the viral audio clips that have become more popular and are being used to create memes and other forms of mind-blowing content. As time has progressed, it has also become a goldmine for gamers in search of fresh and engaging material.
As a result of the widespread popularity of gaming, a variety of gaming platforms are required to accommodate players' needs. TikTok is among the most robust options available today.
That said, it's not too late to start following some of the most entertaining and informative gaming channels on TikTok.
The following are among the finest gambling accounts you will find on the platform.
Summary
Some advantages and disadvantages come along with the fact that anybody may serve as a source of information or entertainment on TikTok. However, the majority of gamblers think of it as a platform that is both entertaining and helpful. That is, so long as it is used appropriately. More regulation is likely on the way to ensure this is the case, especially considering potential issues such as underage betting or other forms of gambling-related harm.
All in all, TikTok is a fantastic illustration of how gaming has and will continue to adapt through time, although the world is changing swiftly. In minute-long videos, you may convey your message clearly and simply, with minimal fluff, and then promote it on social media using hashtags.
For both the influencer and the audience, this simplifies the production and promotion processes. It also facilitates seamless engagement.
About the Author