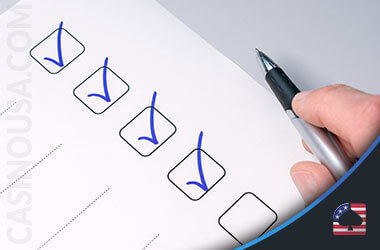 If you have ever won at an online casino and cashed out your winnings, you know how thrilling that moment can be. As much as we all love a good gambling binge, we also know that things can rapidly turn sour if you become involved in a dispute with a casino.
Casinos' failure to pay out prizes is a frequent source of contention in the industry. Getting denied your payout is, without a doubt, a frustrating experience.
The vast majority of online casinos provide a fair and trustworthy playing environment. There are always going to be bad apples, but generally speaking, most businesses operate like they care about their customers and do their best not to offend them.
Having said that, there are a variety of reasons why an online casino can decide not to honor a successful withdrawal request.
What you do next will depend largely on this.
There will be instances when you just have no understanding or comprehension of their motivations. In any case, let's check out what measures you can take.
Use the links below to jump to that section:
Verify or Double-Check the Terms and Conditions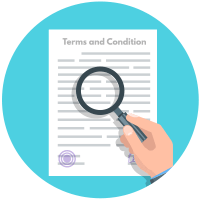 There is always a set of guidelines that players at any online casino, even the best ones, must accept as part of the deal before they can start betting.
At the time of registration, you will be asked to confirm that you have read and consented to the policies, T&Cs, and EULAs listed on the site. By entering the casino, you are making a solemn commitment to adhere to all of the casino's rules.
Many people often ignore this only to be met with surprises later.
One popular instance is cashing out bonus and promotion-related payouts. To withdraw any winnings from an online casino, players must first meet the casino's wagering requirements. If a casino is being difficult about paying out your winnings, you should double-check to ensure that you have met all of the requirements.
Provide All the Required Details and Try Again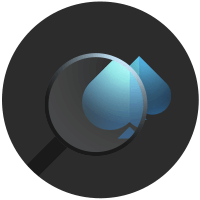 If you win money at the casino, they will want to make sure they are dealing with the real you before they hand over any cash. Identity verification is a crucial part of every online casino's Terms and Conditions.
The problem that's giving you so much stress may be something as straightforward and uncomplicated as this.
In light of this, to prevent any issues with the verification process, participants are asked to present the appropriate documentation. Among them may be a government-issued identification, a utility bill, or another kind of deposit verification. Sometimes it will depend on the casino operator's specific identity verification policies.
After you have submitted these data and validated your account, you may then make another attempt at requesting a payout.
Contact the Casino Support Staff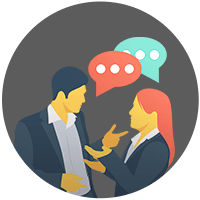 The next thing you should do if you win at an online casino but they don't pay you and you believe it's not due to anything you did wrong is to gather some proof. Arm yourself with some screenshots of your:
Earnings
Balance
Payment history
Chat logs and emails
These will always come in handy as you proceed to the next step.
Take the information that you have collected and call customer service through whichever channel is available to you. Be sure that you have a complete grasp of the situation if they call your attention to a breach or a violation on your part.
In a perfect world, they'd lay out the whole situation so you could easily identify your violation. Take action if they ignore you and don't provide any further explanation or details.
Involve Professional Third-Parties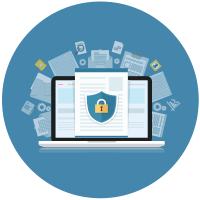 You have the option of taking your complaint to a third-party investigator to look into the situation on your behalf if the casino refuses to compensate you as well as provide assistance or recognize the problem.
Thankfully, some businesses have made it their area of expertise to investigate problems of this kind. They will, without a doubt have previous experience in resolving similar situations.
Make sure you have exhausted all other options.
For this, the casino has to be really at fault before you settle on reaching out to a third-party party. Otherwise, it might be costly and may even lead to lawsuits.
Keeping track of your communications with the casino will definitely come in handy here. That is simply because you may have to provide a copy of all your correspondence as well as other forms of proof.
Contact Reputable Gambling Commissions of Dispute Services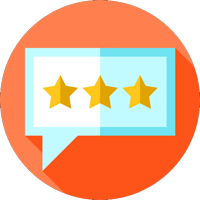 A more by-the-book approach would be to get in touch with the gaming commission that oversees the casino in question. When it gets to this point, online casinos will try their best to address the problem.
All these online casino businesses care about their image and want to prevent complaints from players as this can greatly impact profitability.
It is important to note that various licensing jurisdictions have varying standards for what constitutes suitable casino conduct. Some of them are just concerned with ensuring a base level of competence and honesty with regard to gaming and customer handling. Others demand that their licensees comply with a long list of rigorous regulations. Payment handling and disputes are certainly bound to be part of those regulations.
The Legal Route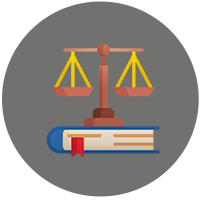 You may follow the legal route and file a lawsuit against the casino, of course. Sometimes it is the best and only away. Since some online casinos may not even be physically located in your region, you will likely need a lawyer from there.
Things are, of course, much simpler if the online casino you are seeing operates from the same region as you. Be prepared also because initiating a lawsuit could also be time-consuming and taxing on one's finances.
If you have solid proof, a qualified lawyer may officially approach the casino on your behalf and solicit a response. In most cases, the online casino may be willing to negotiate a settlement outside of court.
You should, however, still take the matter to court if you believe that the settlement offer does not adequately address your concerns.
Report the Casino and Warn Other About It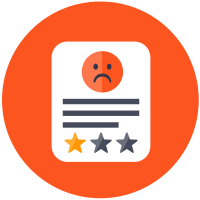 A casino that gives flimsy reasons for not paying out winners' prizes or just ignores their withdrawal requests is probably aiming to scam such players. It is possible you will not be able to do much if anything at all if you come across one of these shady online casinos.
Typically, these shady operators do not give a hoot about public opinion. Sometimes it is even possible that they are operating under proxy, which makes it much more difficult to investigate them or take legal action against them.
The best course of action in this situation is to report the site to get it blacklisted. You may also post warnings on review sites and gaming message boards to alert other potential users to the dangers of these sites.
Summary
If you want to avoid the hassle of an online casino not paying out, your best choice is to play at a reputable establishment from the start. The highest-rated online casinos are those that have a strong understanding of the gaming industry as well as the finest ways to accommodate their customers. They always abide by the set rules and regulations as well as the highest industry standards.
You can understand everything that is going on with these online casinos thanks to their straightforward Terms and Conditions. In case you still have questions, their customer service representatives will gladly help you out.
The finest online casinos will also often have a section on their FAQs devoted to payment methods.
About the Author