35

casinos found based on your search.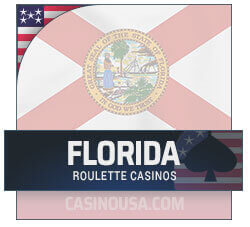 Is Roulette in Florida legal?
Land-based gambling that Florida deems legal includes betting on dog and horse racing, jai alai, land-based competitive poker, bingo, and the state lottery.
Real-money casino games are only available in racetrack betting establishments and tribal casinos. However, none of these venues or casinos in Florida offers traditional roulette because Florida outlaws the game.
The state has several tribal casinos regulated by the 1988 Indian Gaming Regulatory Act (IGRA). This act has established the National Indian Gaming Commission (NIGC) and placed it in charge of all gambling activities occurring on Indian land.
Nevertheless, none of these casinos hosts roulette games either, due to the aforementioned Florida gambling regulation.
The referenced gambling laws currently in force in Florida are listed below. Make sure to familiarize yourself with them before you decide to engage in any gambling activities in this state.
Best Roulette in Florida
One glance at FL gambling laws, and you'll be left with the impression that there's no way one can play roulette in this state.
Fortunately, this is not entirely true. Both residents and visitors can still play roulette within the borders of the Sunshine State. The following paragraphs discuss this topic in more detail.
Online Roulette in Florida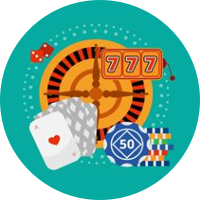 As we've previously mentioned, Florida hasn't introduced any online gambling laws into its lawbook yet. So, there are no online casinos licensed in this state where you can play roulette. Still, there's a way you can enjoy playing this game if you're a Florida resident or are currently visiting the state.
Florida has several online sweepstakes and social casinos that host their own versions of casino games. They are organized as fortune-style games, and they are not played with real money but casino credit/coins. You can buy casino coins once you enter the casino, use them to play the game you'd like, and win bonuses at the end of your gaming session.
Moreover, many offshore online casinos that accept US players offer a great selection of real-money roulette variants. You can find a list of the best Florida offshore online casinos that host real-money roulette in the table at the top of this page.
Since Florida doesn't directly prohibit internet gambling, you can join any of them, bet on your favorite casino classic, and win hefty cash prizes.
Land-Based Roulette Casinos in Florida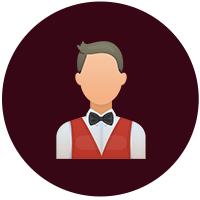 Multiple attempts have been made to introduce roulette into FL land-based casinos over the years, but they've all been unsuccessful.
The last one happened in August 2021 when the Secretary of the Interior approved a specific gaming compact. The compact authorized the Seminole Tribe of Florida to add roulette to the gambling offer in a number of the casinos it owns. However, Judge Dabney L. Friedrich has ruled this compact unlawful under the IGRA just a few days later.
Still, many FL gambling venues have found a way around this state's stringent gambling regulations. These places don't host traditional real-money roulette but what is known as e-roulette.
E-roulette is not played with a traditional roulette wheel but an electronic random number generator. The device manages the speed of the electronic wheel and how fast the roulette ball is thrown. This version of roulette is certified as a slot machine rather than a table game due to how it functions, so it's legal in Florida.
You can find a list of the best tribal casinos that host this unique roulette variant below if you're interested in playing it in Florida:
How to Register for Online Roulette in Florida
Registering in an online roulette casino in Florida is a simple process. We're here to give you a hand if you're worried about making a mistake. Simply follow the step-by-step guide we've outlined below, and you'll be ready to play in a snap:
Choose a reputable online casino that hosts a variety of real-money roulette games.

Make sure the casino you've chosen accepts players from Florida.

Visit the casino's official homepage and click the Join button.

Complete the registration form by filling in all the necessary personal data.

Verify your email address using the verification code you've received from the casino.

Log into your account and make a deposit.

Find the roulette gaming section, pick your favorite variant, and start gambling!
FL Real-Money Roulette Online Casinos
There are no online casinos licensed in Florida where you can play roulette, except for sweepstakes and social gambling platforms. However, these places don't offer any real-money games as we've established above. So, offshore casinos are the only option Florida residents and visitors have when looking to play real-money roulette.
The good news is that you won't have to look far to find reputable platforms of this kind that cater to Florida players.
The best offshore online roulette casinos are listed right here in this article. Just scroll to the top of the page, take a look at the table, and take your pick.
Casinos With Live Roulette in Florida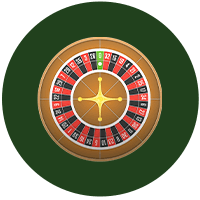 You won't find any live roulette games in Florida due to the gambling regulations we've previously discussed. Florida prohibits all standard land-based and online roulette games.
However, if you're keen on playing real-money live roulette while in Florida, you still have one option. Go ahead and look at the table with offshore online casinos from the top of the page. These casinos have some of the best live dealer roulette sections you can find online. You can join various tables with flexible betting limits powered by numerous renowned software providers.
Useful Guides for Florida Players
Florida online casinos games can be difficult to understand especially with all the laws that govern their use, so here are some excellent, easy to read and in-depth guides to get you started.
Conclusion
Florida has a lot to offer to both residents and tourists, but that list of attractions doesn't include traditional roulette games. Its gambling laws prohibit all land-based and online gambling venues from offering this game in its standard format.
Nevertheless, the Sunshine State's gamblers can still play roulette. A number of Florida's gambling venues offer versions of roulette that don't include the standard roulette wheel or that are not played with real money.
In case these variants don't satisfy their gambling needs, FL players can also enjoy virtual and live real-money roulette in offshore online casinos that accept US players.
FAQ
Is roulette legal in Florida?
No. Traditional roulette is one of the games Florida's gambling regulation prohibits. However, you can still play e-roulette in land-based gambling venues and fortune-style roulette variants in online social and sweepstakes casinos licensed in Florida.
Can I play roulette for real money in Florida?
Generally speaking, yes. You can find real-money roulette games in offshore online casinos that cater to players from Florida. The table at the top of this page features some of the best platforms of this type if you're interested in checking them out.
What roulette variants can I play in Florida?
You cannot play any of the standard roulette variants in the Sunshine State due to its gambling regulations. Nevertheless, FL gambling venues offer e-roulette, a game where a random number generator controls the electronic wheel and ball used in roulette.
Are my roulette winnings taxable in Florida?
Yes. Florida considers all winnings from gambling taxable regardless of the game you've played to win the prize.
About the Author