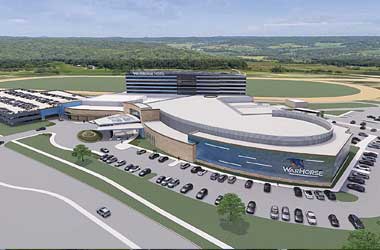 Summary
The casino made over $4 million for the month.
Slot machine payout percentages were not provided to the state.
Estimates suggest nearly $1 million was wagered per day at the casino in October.
After an amazing first week of services, the WarHorse Casino in Lincoln, Nebraska continued to do well for the entire month of October. The Nebraska Racing and Gaming Commission just reported that the casino provided over $854,000 in tax revenues to the state last month. The state requires 20% of earnings, which puts the casino at over $4.2 million in revenues.
Additional Report Details
Casino officials are being very hush-hush when it comes to slot payouts, but the Commission plans on providing insight soon. The casino offers 433 real money slot machines and if each machine offers a rough 90% average payout, then visitors spent almost $43 million throughout the month on gaming.
This is a crazy high total for one venue and shows just how desired the activity is in the region. Tom Sage, the Executive Director for the Nebraska Racing and Gaming Commission, commented that the monthly figures give officials more of an idea of what gaming tax revenues will look like in the state.
With the data provided from October, officials have a better idea of how much tax revenue will be generated and can then figure out how to distribute it effectively.
Pulling Away Gamblers from Iowa
The first casino in Nebraska seems to be doing well overall and this is partially due to players from Iowa. Looking at local reports, it seems gaming is down in Iowa, and players are crossing state lines to enjoy casino games via WarHorse.
The Iowa Racing and Gaming Commission recently revealed the revenue reports for Ameristar, Horseshoe and Harrah's casinos in the state. In October, slots generated over $320 million. This is down from the $330 million earned in September and almost $20 million lower than what was generated in October 2021.
It seems players that frequent casinos in Iowa are either going to WarHorse due to the newness of the facility or perhaps it is closer to them than the casinos in their state. Such visitors are helping the overall totals of the WarHorse to increase and boost tax payments.
Of the cash generated thuse far, 70% of the total goes to a fund that provides tax relief to property owners. Lincoln and Lancaster County receive 12.5% each from WarHorse and have already been given almost $143,000 after just over a month in business. Additional funds go towards the state general fund and compulsive gamblers assistance fund.
About the Author