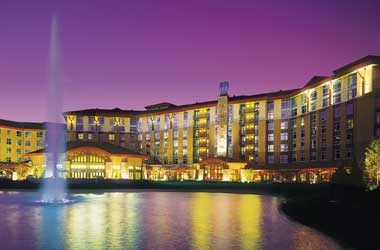 Soaring Eagle teamed up with GAN and Kambi Group for online gambling operations
The Eagle Casino & Sports platform will launch in early 2022
Services will include slots and table games plus sports betting
A new online gambling operator is coming to Michigan next year.
The Soaring Eagle Casino and Resort announced this week that new partnership deals have been signed with GAN and Kambi Group. With these deals, the operator plans to launch online sports betting and casino services in the state.
Known as the Eagle Casino & Sports platform, the option should go live by early next year. Players located in Michigan will have access to table games, slots and sports betting all in one platform.
WNEM TV5
Details of the New Online Service Deal
Soaring Eagle has chosen two different software providers to help develop its online services. GAN will provide the platform in which players will access the sportsbook and online casino games. Kambi is the multi-channel sportsbook partner for the new option. Both will work together to create a quality online gambling experience for Soaring Eagle players.
Saginaw Chippewa Gaming Enterprises, the company behind the land-based casino, will integrate the Kambi Group sportsbook platform for on-site betting at Soaring Eagle and Saganing Eagles Landing Casino and Hotel. Kambi will also offer online sports betting services.
GAN Will focus on the design and development aspects of the online offering. The option will be offered via mobile for Android and iOS users.
Michigan Enjoys a Growing Online Market
The online gambling market of Michigan is continually growing and pushing the state to the forefront of iGaming services in the United States. Currently, the state has 14 sportsbook apps on offer along with a significant online casino presence. Players can access online casino gaming via Golden Nugget, DraftKings, FanDuel, Stars Casino, BetRivers and more.
Many operators in the state offer both online casino services and sports betting. One log in can easily be used to access both options, and sometimes online poker options, depending on which operator you choose.
So far in 2021, Michigan has seen the most growth when it comes to online gambling in the United States. Operators continue to team up with land-based providers in the state to gain access to the fruitful online gambling market. It would not be surprising to find more sites launching in 2022 after the Soaring Eagle platform takes flight.
Each month as revenue and wagering reports roll in, Michigan operators continue to see an upward trend. Many lawmakers in other states see the success of Michigan and hope to get in on the action as well by pushing online gambling legislation in their state. We expect continual milestones to be reached next year as growth continues in 2022 for the Michigan online gambling market.
About the Author