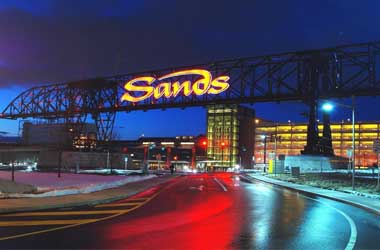 Pennsylvania casino Sands Casino Resort Bethlehem has been fined yet again for allowing underage gamblers to enter its gaming floor.
The Las Vegas Sands-owned property was fined $150,000 by the Pennsylvania Gaming Control Board this week in regards to 11 incidents involving people younger than 21 years of age who were caught drinking or gambling on its gaming floors.
Michael Roland, an attorney with the gaming board's office of enforcement stated that the incidents had all taken place between Sept. 25 2016 and March 1 2017 and involved people in the age group of 16 -20.
In one of the cases, two teenagers managed to enter the facility through an employee exit accessible from the executive offices while in another a 17 year old girl entered the premises with her father. Another case involved a 20-year old using someone else's ID to enter the casino.
The latest deal is the ninth penalty levied on Sands overall for violating gaming laws related to minors and fourth since its license renewal. Since its opening in 2009, Sands Bethlehem has been fined $615,000 under 12 consent decrees. Most of these are related to failures in stopping underage patrons from gambling or drinking.
Sands Bethlehem has so far deployed a wide range of measures to stop underage visitors from accessing the facility. These include increased security procedures, more barriers and installation of a state-of- the-art ID-reading system. While the high tech ID scanning system has reduced the incidence of underage entry, it is highly unlikely that the problem will be fully eradicated according to Sands officials.
In a statement Michael Magazzu Sands Vice President and General Counsel said
Anytime a minor is on the casino floor, we take it very seriously. We've had a couple where underage folks were aided by a family member. Even with the best technology, it's very difficult to prevent those types of entries.
Magazzu noted that despite the launch of the ID reading system in March, three more cases of underage entry have since been recorded. The consent agreement shows that the casino implemented a stringent security checking system under which nearly 1 million identification checks were carried out between Jan. 1, 2016 and May 11, 2017. In this time period, over 8,000 visitors were turned away, while 30 fake IDs were identified and 120 false IDs stopped.
According to President Mark Juliano, nearly 300 visitors are turned away daily for being underage out of a total of 25,000 people who enter the premises.
About the Author