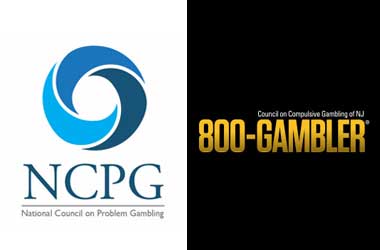 Summary
NCPG close to making a deal to acquire 800-GAMBLER
800-GAMBLER expected to become National Helpline
Technical challenges will need to be address to make this a reality
The National Council on Problem Gambling (NCPG) is eager to sign a deal acquiring the rights of 800-GAMBLER from its affiliate, the Council on Problem Gambling of New Jersey (CPGNJ). NCPG executive Keith Whyte said that the body might convert the 800-GAMBLER helpline into a national number for assisting gambling addicts.
The NCPG wants to float a single helpline number across the United States (U.S.). Currently, there are at least 27 state-level hotlines that confuse people more than help with gambling addiction. Previously, several hotlines were crammed into a Caesars' Super Bowl ad, making it difficult to distinguish any number except the New York hotline.
The NCPG has its national helpline, 800-522-4000. A call is tracked to state-level call centers based on the caller's geo-location. If there is no operator, the call is located in Shreveport, Louisiana. Whyte said that the proposal would lease 800-GAMBLER to all the other states, ensuring that the calls are routed to local centers, irrespective of callers dialing either number.
Several entities like the National Football League (NFL) and the American Gaming Association (AGA) favor a single hotline. AGA vice president Cait DeBaun urged for one number given the prevalence of widespread sports betting and legal iGaming in the U.S. The NFL allotted a $6 million grant to the NCPG, out of which the latter is using $2 million for arriving at a unified helpline, training, and raising standards.
If the deal materializes, The CPGNJ must share its helpline with the NCPG. Due to the internet, the entity embraced the domain name 800gambler.org and tracks calls for help from states that don't have a call center. Gambling industry consultant Brianne Doura-Schawohl has flagged the contract system as concerning because it obstructs quick assistance to long-time suffering addicts. Whyte said that the council might make the helpline nationally viable if the attempt succeeds. The NCPG board of directors is yet to take any decision.
Technical Challenges Might Confront Scheme
Whyte dwelled upon the technical challenges confronting the scheme. While tracking calls based on location seemed practical, the only emergency number legally allowed to do so is 911. Americans regularly changing their location and not their phone number (registered in a different state) is another issue.
The executive said that the NCPG is exploring a state-specific solution where callers can select their state from a menu so that they can be helped quickly. Despite Whyte's enthusiasm, CPGNJ Executive Director Felicia Grundin didn't comment on the deal.
About the Author