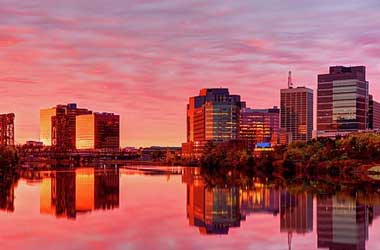 The gambling industry earned $422 million in April
The nine casinos in Atlantic City won $235 million, a 24% increase from April 2021 and higher than April 2019 totals.
Hard Rock and Ocean Resort helped to push the industry to the new heights.
The year 2019 seems such a long time ago, but it really wasn't.
The onset of the COVID-19 pandemic in 2020 has made the past few years a crazy and nerve-wracking time.
For casinos in New Jersey, the past few years have been rough, as they have been across the US. The pandemic caused closures and strict regulations, which resulted in low revenues. Garden State casinos have been on the path to recovery for quite some time and with the April totals just released, it shows the venues have now reached pre-pandemic earnings!
Back on Track with Revenue Totals
Casinos, racetracks, and online gambling combined brought in $422 million in April 2022. This is a 20% increase from the previous year. For the casino venues, revenues were able to surpass April 2019 totals, which is a huge milestone. It has been quite some time since the Garden State has seen pre-pandemic earning numbers.
The New Jersey Division of Gaming Enforcement released this month's figures this week, revealing the nine casinos of Atlantic City generated $235 million from retail visitors. This is a 24% jump from last year and quite more than the $207 million earned in April 2019.
&nbsp
From the nine operating venues, five were able to outpace the 2019 totals and the remaining four were not far behind. The month in 2022 did have an extra Saturday which did help boost the numbers. Gaming analysts feel that the recovery process will continue as the public are more apt to visit gambling facilities than they were last year.
The COVID-19 virus remains an issue but the public seems to be more at ease to enjoy social activities such as being around large groups of people and traveling more.
Individual Casino Revenue Breakdown
When it comes to individual casino earnings, the Borgata remains the top operator. The casino generated over $61 million in April, an almost 60% increase from 2021. Hard Rock jumped to second place with $40.5 million in earnings. This was a 15% increase from last year. Ocean Casino came in third, bringing in just over $26 million.
Harrah's pushed in at the fourth spot, with an almost 12% increase, with $23.1 million in earnings. Tropicana was up too, bringing in $22.4 million. Caesars generated over $20 million while Bally's came in with $14.4 million. Resorts and Golden Nugget bring up the rear with $14.3 million and $12.3 million.
For online gambling, the totals were also boosted. April 2022 generated over $136 million, a 27% increase from the previous year. When compared to April 2019, the industry earned $100 million more. So far this year, online gambling, casino and racetrack gambling, plus sports betting have brought in $1.6 billion in earnings. It is expected that the high trend of revenue earnings will continue this year.
About the Author