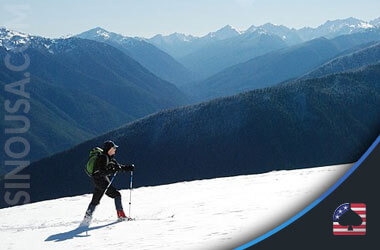 If you like gambling and participating in winter sports, there are a variety of opportunities for you to do both in the mountains. Nightlife at winter resorts is often quite vibrant, which ensures that guests have something to do throughout their whole stay. In addition to this, a few of them run casinos.
People from all over the globe who are looking for exciting new experiences often choose to spend their free time in mountainous regions.
If you are the kind of skier who likes to follow up a day of taking risks on the slopes with some gambling, then the top casinos in ski resorts could be an inspiration for your next ski vacation.
So, which destinations should you consider?
Montbleu near Lake Tahoe, USA
Address: 55 US-50, Stateline, NV 89449, United States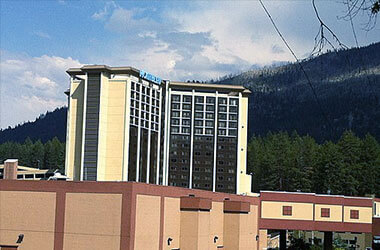 For those who are interested in skiing but also like gambling The Montbleu resort, which is located close to Lake Tahoe, is a fantastic location in which to spend the winter holidays. This is just an extension of what the gambling state of Nevada has to offer. You may shred the slopes on your snowboard or skis during the day and then hit the tables at the casino after the sun goes down.
Enjoy some of the most modern and greatest casino games at this world-class resort, which boasts some of the highest payouts in the industry.
Located in the foothills of the Sierra Nevada Mountains, this resort has state-of-the-art slot machines that pay out generously. A wide variety of table games are also available for patron enjoyment, including:
Three-card poker
Roulette
Blackjack
Visitors should not be concerned about losing out on the authentic Las Vegas experience during their weekend stay thanks to the Party Pit.
Atlantis Ski Resort & Casino in Reno, USA
Address: 3800 S Virginia St, Reno, NV 89502, United States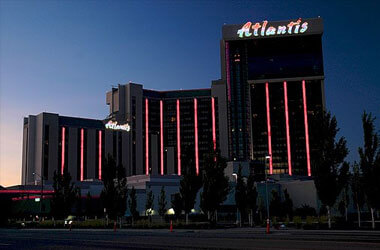 The number of ski areas within an hour's drive of Reno ensures that there is something for every kind of skier. Although it is surrounded by stunning landscapes and natural attractions, it is also home to a bustling nightlife and exciting casino festivities.
Those with a strong appreciation for the natural world will feel right at home here. All-year-round activities include snowmobiling and cross-country skiing. Visitors from all walks of life will have a great time here.
One of the most popular things to do in the evening at the Atlantis is to visit the casino, which is another perk of this hotel's strong entertainment scene. Exciting progressive slot jackpots may be found here along with all the trendiest table games including poker and blackjack.
Casino Davos in Davos, Switzerland
Address: Platz CH, Promenade 63, 7270 Davos, Switzerland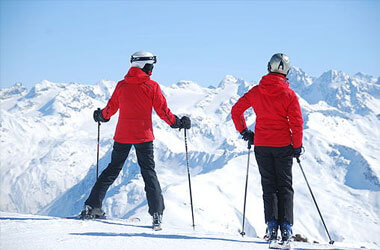 If you are looking for some of the best skiing in the world in an opulent setting, go no further than this posh ski resort! As a nexus for the world's elite, it has gained notoriety for hosting high-profile events and luxury-seeking people. Gambling is a favorite pastime for this group. In addition to that, guests may anticipate engaging in a broad variety of additional winter activities throughout their stay.
Casino Davos really does provide an abundance of possibilities for the discerning gambler. At this casino, you may have a lot of fun playing a wide range of games, including 70 slot machines and a wide range of table games like roulette wheels and blackjack tables. The fact that you have a chance to win a mystery jackpot while you are playing makes the experience much more intriguing.
Casino Barriere in Megeve, France
Address: 199 Rue Charles Feige, 74120 Megève, France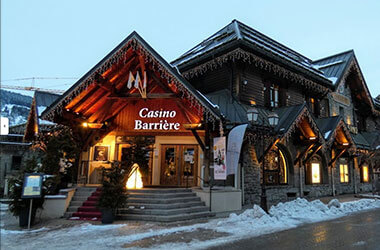 The ski resort of Megeve is known for its natural beauty and refined ambiance. Evasion Mont Blanc is a great place to ski.  Stunning mountain views and charming ancient buildings combine to make this a bustling tourist destination.
Wealthy gamblers flock to this opulent ski resort and casino to take advantage of the resort's world-class skiing and gaming facilities. After a long day on the slopes, visitors can continue the celebrations far into the night at the free-to-enter bar.
Gamblers are most certainly in for an even bigger treat at this venue thanks to its plethora of gaming opportunities. Blackjack, punto banco, and roulette are just a few of the many options available at the casino. A total of more than 60 slot machines round out the already impressive package. Nonetheless, poker remains the most popular game here and players can find a tournament going on whenever they visit.
Casino Kitzbühel in Kitzbühel, Austria
Address: Hinterstadt 24, 6370 Kitzbühel, Austria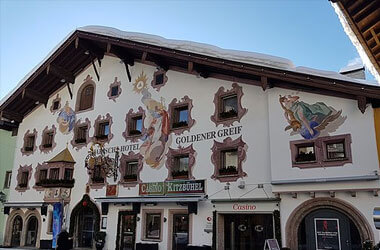 Every winter, Kitzbühel hosts the highly prestigious Hahnenkamm downhill race. This event is popular among die-hard ski lovers. That said, as one of the world's most well-known ski events, this is a location that every skier should check out at least once. Despite its small size, the picturesque medieval town has a high-end vibe thanks to its many upscale taverns, restaurants, and hotels.
The experience of gambling is likewise top-notch and does not come up short in any manner. To get things started, the gaming area can be found inside the medieval hotel, which serves as the resort's primary focal point. Players can take their pick from one of the:
80 slot machines
15 roulette wheels
4 blackjack tables
Texas Hold'em
They also get the luxury of being able to indulge in anything from company outings to fine dining at the venue.
More Options
While we are thrilled by the five resorts' offerings for both gamblers and skiers, they are not the only ones. Guests who get a kick out of these activities should check out some other places that are just as great. A few of these include:
Casino Barriere, in Chamonix, France
Spielbank Garmisch-Partenkirchen in Germany
Casino St. Moritz in Switzerland
Casino Seefeld in Austria
It's all about personal taste when it comes to deciding which of these ski and gambling resorts is the finest. However, it is vital to keep in mind that each of them provides a unique experience.
We recommend trying as many as you can before deciding which one is right for you. You may begin with the ones that are nearest to you and work your way outwards from there if necessary.
About the Author