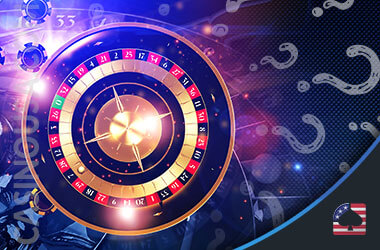 In recent years online casinos have been cropping up left and right. Although their popularity has reached unprecedented levels, some players are still discovering they can enjoy their favorite casino games from the comfort of their own homes whenever they want.
However, the presence of many online operators offering bonus deals can be a double-edged sword. People are rightfully concerned about leaving their personal data on the internet because scammers give legitimate online casinos a bad name. If you are one of those individuals wondering how legit online casinos are, we'll address all of your concerns in the sections below.
How to Tell If an Online Casino Is Legit
If you were to type "online casino" in your search engine, you would be swamped with the sheer number of results. The iGaming industry is experiencing a boom, especially these past few years as a result of the ongoing pandemic.
So how do we separate the wheat from the chaff? How do you know if an online casino is legit? Fortunately, there are several important aspects you can check before you decide to sign up with a new operator.
Licensing and Certification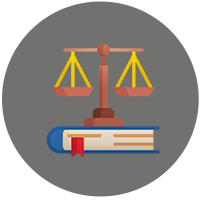 In addition to local, state, and federal governments that oversee the conduct of land-based casinos and certain operators, any decent online casino should hold a valid license from third-party regulatory bodies such as:
The UKGC
Malta Gaming Authority
Curacao Gaming Control Board
eCogra
Namely, these organizations test every aspect of a casino, such as banking terms and options, software, games and their functionality, payout percentages, and more.
Beware of casinos that falsely claim they have all the necessary certifications. It's always better to check with the regulatory body in question before creating an account.
If the games function properly and transparently and that the operator works with popular payment methods, you can take the next step and become a registered user.
Registration Procedure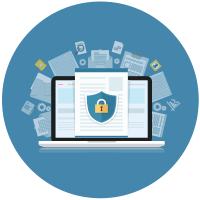 New casino members usually have to go through a pretty straightforward registration procedure. It normally consists of two phases, which are pretty common in the online realm. The initial one includes providing your full name, email, phone number, and home address.
The second phase has to do with making your first deposit. Namely, at this stage, the casino may ask you to submit some additional information to verify your identity. However, this is no reason to become alarmed. It's part of the operator's standard procedure, and all your sensitive info will go through the casino's encrypted platform to keep it safe.
Keep in mind that legit casinos will ask for this information only once. In contrast, those with sketchy practices may require it several times, which could leave your personal information vulnerable. If you come across a casino like this, steer clear of it. It may be nothing, but as they say, "better safe than sorry."
Gaming Practices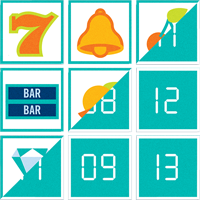 Now onto the part that all casino fans are here for — the gaming library. We all know that winning time and time again is impossible.
Still, the outcomes of casino games should be fair and random. For that reason, every reliable operator relies on Random Number Generator (RNG) software to ensure the results of its games are truly impartial.
The software is based on chance, that is, using a vector of random numbers. Let's take slots as an example — once you start spinning the reels, an algorithm will generate a series of images that may or may not lead to a win. Obviously, live dealer games aren't dependent on RNG, so the final result will rely on chance and how the dealer shuffles the card deck.
However, casinos with more unsavory practices seldom rely on RNG, which means their games are heavily rigged, and your chances of winning are practically non-existent.
Online Reviews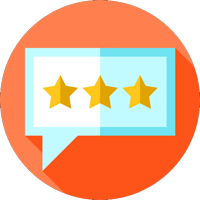 Another good sign when checking if an online casino is legit is coming across positive peer reviews. If a player is satisfied, chances are they'll leave stellar recommendations somewhere.
Industry experts will provide detailed accounts of every aspect of a particular operator. What's more, you can probably find the opinions of fellow players on numerous forums or subreddits.
Since you already know what to look for (licensing info, game fairness, registration procedure, banking), you'll have no trouble finding an online casino right up your alley.
Payout Speeds and Customer Support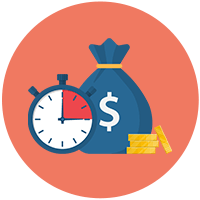 Finally, if you were fortunate enough to win something at your casino of choice, you'll want fast payouts. All legit operators offer most of the major payment methods, including:
Bank transfers
Credit and debit cards
E-wallets
This way, they ensure your withdrawals and deposits are completely safe and that you'll get your money within a reasonable timeframe.
You may come up against a hurdle or two at some point of your journey. When that happens, it's important to have reliable customer support come to your rescue.
A trustworthy online casino will have dependable customer service at your disposal 24/7, be it in the form of live chat, email, or a phone number.
Signs of a Rigged Casino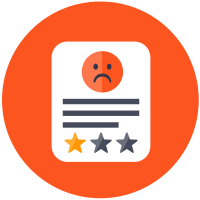 Sadly, fraudulent casinos still exist, some players have fallen prey to their fraudulent practices.
Here are some of the signs that will help you recognize a rigged casino a mile away.
Tampering with RTPs and RNG — We've already mentioned RNG as software that determines the fair outcome of games. Return-to-player percentage, or RTP, is the sum a game pays back to the player. Untrustworthy casinos alter the code and lower the RTP and consequently your chances of winning, or they remove RNG altogether, so there's only one outcome — you losing the game.
Deposit theft — This one is pretty self-explanatory. The casino will entice players to make a deposit and then make them go through many hoops to make a withdrawal. Sometimes, the casino simply closes or freezes your account, or you get in touch with unhelpful customer support that only wastes your time. Either way, they make it impossible to get your money.
Frozen Winnings — Imagine finally being on a lucky streak and finding yourself unable to withdraw your winnings. Unfortunately, this is fairly common. Rigged casinos either outright ignore your requests or point out a clause in the terms and conditions that gives them a right to refuse payouts.
Final Takeaway
Not all online casinos are rigged or untrustworthy, although a small number of operators resort to these means to make a profit.
Now that you know all the signs of a legit casino, you may start your research and pick an operator that will allow you to enjoy your favorite games and win something along the way, fair and square.
If you want to skip the hours of research and start playing straight away, why not take a look at our recommended casinos below? Our team has spent hours researching the pros and cons of many online casinos and found these to be the best.
About the Author