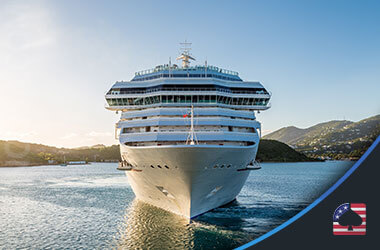 You might have started playing poker in your neighbor's basement or grown fond of it by watching the latest James Bond dominate the poker table.
But have you ever imagined that poker would become a nationwide sensation?
As a skill game, it has plenty to offer to experienced players, recreational enthusiasts, and even newbies, including a cruise ship getaway. If you've never considered playing poker in international waters, we're here to persuade you otherwise.
Poker cruise ships have gained a reputation as the perfect getaway, especially for players from states where the game is not yet legalized. This way of gambling offers much more than regular poker. You can also indulge in luxurious amenities, participate in a poker tournament, and explore the world.
But, with so many things to consider, how do you know which poker cruise ship to choose?
Luckily, you've opened the right page — we'll guide you to the best poker cruise ships you can book for your next vacation.
Read on!
Norwegian Cruise Line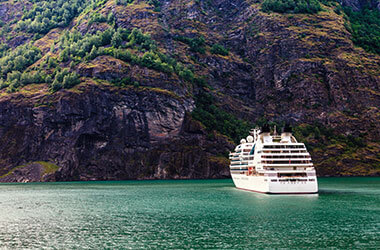 This poker cruise line has everything to offer — from great destinations to top-of-the-line poker games. With this option, you'll never experience a dull day on deck as the cruise line has its own:
Circus show
Broadway-inspired musicals
First-class dining
Excellent casino floor
When it comes to gambling, players love the Vegas-like setup. You can also enjoy many free benefits, including drinks.
Moreover, Norwegian Cruise Line offers a Poker Challenge for top players. It's a yearly event with a staggering prize pool that typically goes over half a million dollars. The entry is about $1,000, so you can expect plenty of excitement.
If you're not up for the main event, there are lots of other smaller poker tournaments that would likely suit you.
Celebrity Cruises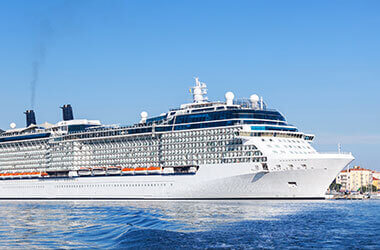 Don't let the name fool you — the trip isn't strictly for celebrities, but don't be surprised if you run into one or two while sunbathing on the deck.
This cruise line has plenty to showcase, including various departure ports worldwide and cruises to the most remote places on Earth. We suggest exploring on your own since there is a lot to see.
Meanwhile, the poker game is quite clear — Celebrity Cruises cooperates with state-of-the-art casinos to bring top-line casino content to players onboard. It relies on the latest technology to ensure everyone is in good hands.
Players can participate in numerous poker tournaments, including:
Texas Hold'em
Ultimate Texas Hold'em
Three-Card Poker
On top of that, there's a rewards club for frequent guests.
Carnival Cruise Line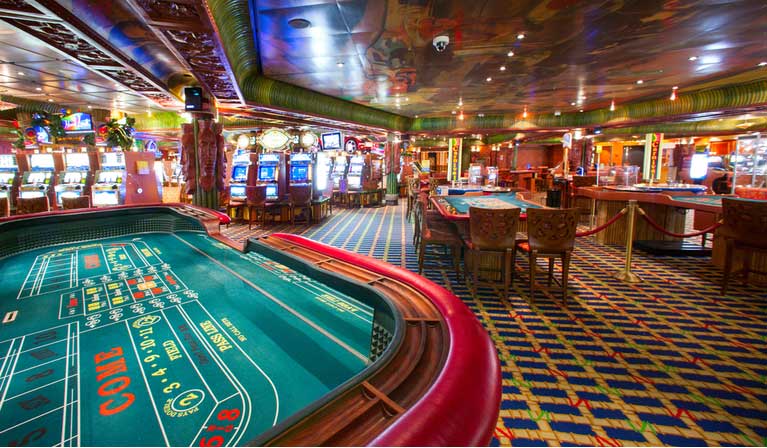 Carnival is a great budget-friendly cruise line that takes people from one side of the world to another, exploring North and Central America, Europe, and Oceania. The onboard activities are well-suited for families with kids and younger individuals looking to party — so everything from Family Feud and spas to Mardi Gras parties is available.
When it comes to gambling while voyaging, players can look forward to a well-equipped casino with plenty to offer, including slots and blackjack. However, you're here for the poker selection, and Carnival will not let you down.
You can opt for the classic poker table variant with friendly dealers or even try the Texas Hold'Em PokerPro® tables and explore the touchscreen version. High rollers also have something to look forward to, as this cruise line ensures they get a taste of the action.
Princess Cruises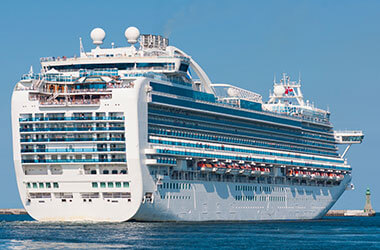 Princess Cruises offers a variety of activities for morning birds and night owls. From enriching cultural experiences to wine tastings and culinary demonstrations, there's something for everybody. You can even organize special celebrations if you need to and explore this entertainment center of the sea at any time.
However, if your focus is solely on gambling, the casino floor of the cruise line has plenty to provide. Players can indulge in an easy game of slots or try their hand at bingo, while poker lovers can hone their skills with:
Texas Hold'em
Three-Card Poker
Caribbean Stud Poker
Let It Ride
What's more, some cruise lines offer invitational poker tournaments, so you might get a call to participate in a high-stakes game if that's more your thing. Note that the poker offering differs from cruise line to cruise line, so it's better to learn all the details in advance.
Royal Caribbean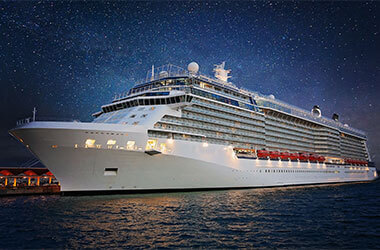 This cruise line is the perfect choice for anybody lacking vacation days. It organizes two-, three-, four-, and five-day cruises that are the ideal getaway option if you're strapped for time. The itinerary may sound cramped, but the organizers have done their best to provide the ultimate onboard experience to all passengers. You can explore the Bahamas or the Caribbean while relaxing in deluxe amenities and sunbathing by the pool.
The casino section offers a full experience, with a wide range of gambling options, fine dining, and a rich selection of drinks. We completely understand if you're only on board for poker, as Royal Caribbean offers a great selection of poker games.
Players can take their pick and try their luck at some of the most popular variants, like Omaha, Texas Hold'em, and the titular Caribbean Stud. We also suggest giving Big Raise Stud a chance if you haven't before.
World Poker Tour Cruise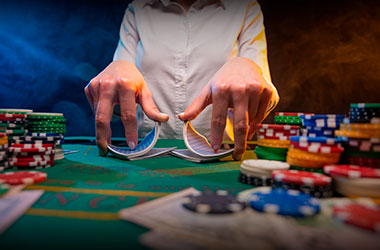 Did you know that the famous World Poker Tour has its own cruise?
This might surprise you, but the WPT collaborates with Getaway Easy Travel to deliver a unique poker experience to all players looking for a larger slice of the action. Whether you're traveling with friends or solo, it is an excellent choice as the cruise has everything to keep you busy.
The poker part is professionally managed in true WPT style and offers impressive prizes. You can count on professional WPT dealers to guide you through the game at every table.
The game selection is terrific as it includes:
No-Limit Hold'em
Pot-Limit Omaha
Omaha Hi/Lo
Low-stake games
It will certainly be an exciting experience, and you might even get to meet some previous WPT cast members.
Card Player Cruises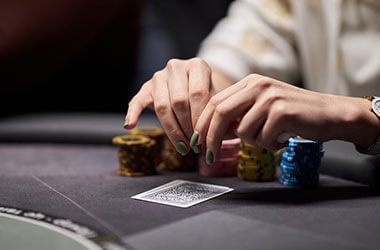 If you're interested in experiencing a true Vegas-inspired poker cruise, this is your chance. Card Player Cruises appeal to poker enthusiasts worldwide due to its 30-year history.
The cruises might focus on poker, but they still offer enough other activities to keep you busy when you need a break.
It has professional poker rooms that draw in both beginners and experienced poker players, offering various games and poker variants. When it comes to poker events, players get to participate in many themed nights, like a Ladies Only Event.
The seven-night tour will surely satisfy all your poker needs and provide you with an unforgettable experience.
About the Author