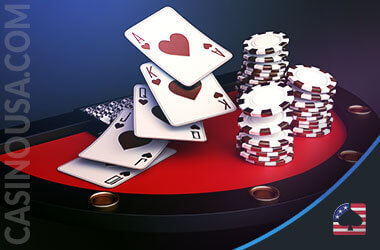 A lot of mystery and intrigue surrounds baccarat's origin as a game. While some say it first appeared in Italy as early as the 14th century, others believe that this popular game came from France, where they named their version Chemin de Fer or Chemmy before spreading it all over Latin America and other countries under different names.
Regardless of all the assumptions, one thing remained — baccarat has evolved tremendously over the years to become one of the most dominant casino games in both land-based and online casinos across the US.
As the original game evolved, many new variations of baccarat appeared, including Baccarat Super 6, our focus today.
This text should provide more information about this popular baccarat version and explain how it differs from the original baccarat game. Let's begin!
Baccarat Super 6 Rules — The Basics
Baccarat Super 6 is a baccarat version played with either six or eight decks, and it got its name after a side bet that was added to the original baccarat version. Yet, to get to the side bet, we should first revise the essential baccarat rules.
If you're not familiar with the basic wagers of James Bond's favorite pastime, you can bet on three different outcomes:
The banker
The player
A tie
Once you place your wagers, the game can begin.
The gameplay includes two sides — the banker and the player. They both get two cards, and the goal is to get a total card value as close to nine. However, the rules don't end here, as getting a total of nine is easier said than done. 
If the player gets either six or seven, nothing happens, and the player stands.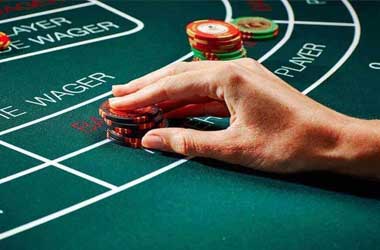 Now, some situations will require a third dealt card. This will happen when the player's hand sums anything from zero to five. The value of the third card drawn will determine the game's further development as per specific third card draw rules.
The player or the banker will win if either of them gets a total of nine or eight, and this is called a natural win that pays 1:1.
If both sides have the same sum of their two cards, the game is considered a tie, and it pays 8:1. 
Finally, if the banker wins with six, the payouts are 0.5:1. This is important to remember as this situation makes the difference between the classic baccarat game and Baccarat Super 6. 
Super 6 Side Bet — Difference Between Classic Baccarat and Baccarat Super 6
The Super 6 side bet is what makes Baccarat Super 6 different from any other baccarat version. Namely, as mentioned before, when you play the classic game of baccarat version, and the banker wins with six, anyone who placed a regular bet on the banker will get a payout of 0.5:1.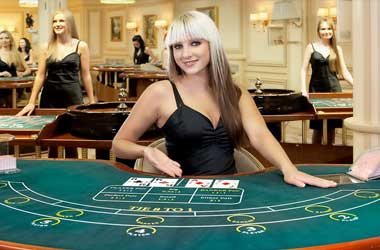 What Baccarat Super 6 offers is the option to place a bet on the banker specifically winning with a total value of six. You can place this bet independently or add it to the main baccarat bets. One way or the other, if the banker does win with six, the payout will be 12:1. 
Furthermore, Baccarat Super 6 titles can come from different providers, and each of them may allow you to place additional side bets apart from the Super 6 one.
Card Values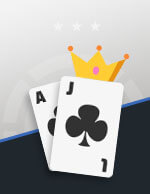 Baccarat Super 6 uses the same principle as the original baccarat version regarding card values.
An ace is worth one point
Any card ranging from two to nine is worth the number of their face values
Tens, Jacks, Queens, and Kings all bring zero points to the total sum
It's also possible for each side to get a total hand value that has more than one digit. In this case, simple math will do the trick and help you get a valid one-figure total value.
All you need to do is sum the two numbers and then remove the first digit from its total.
For example, if you get an eight and a five, you'll get a total of thirteen, meaning that the total value of your hand will be three once you remove the first digit, which is one.
Tips and Tricks for Playing Baccarat Super 6
Even though there's not much you can do to alter the element of luck that dominates Baccarat Super 6, some players claim that a few tips and tricks can make a change overall.
Here are a few things you can do to make the most out of your Baccarat Super 6 sessions:
Avoid the Tie bet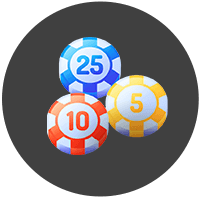 According to players who spend a lot of time trying their luck on baccarat titles like Baccarat Super 6, the tie bet contributes a lot to the casino house edge, which is why you should avoid it as much as you can.
Rely on the Banker Bet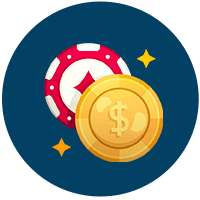 For some reason, many baccarat pros believe that the banker bet is the safest option when playing Baccarat Super 6.
Even if you decide to place the Super 6 side bet, you should also place the main bet on the banker, just in case.
Don't Look for Patterns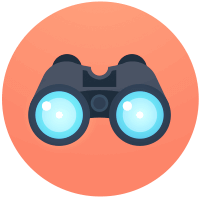 Baccarat Super 6 is a game of chance, meaning that the outcome can change after every round.
Therefore, don't waste your time trying to find a winning pattern, as you most likely won't find one.
Know When to Stop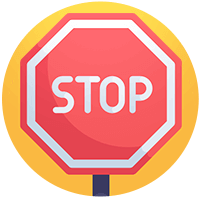 The most successful baccarat players are those who know when it's time to leave the table.
Don't try to get back on track after a long losing streak since chances are you'll end up empty-handed instead.
Top Reasons to Try Baccarat Super 6
Baccarat Super 6 is an amazing casino game that anyone can play. Here are the top reasons to consider if you're still not convinced how awesome this baccarat with a twist is:
It's based on the original baccarat titles with straightforward gameplay suitable for beginners.
It features a one-of-a-kind Super 6 side bet that lets you bet on the banker winning with a hand value of six.
It's available online around the clock in most web-based casinos and can accept numerous players simultaneously.
It comes in the live dealer form that fully resembles the action in land-based casinos, thanks to the latest HD streaming technology.
It features rewarding payouts for both the main bets and the Super 6 side bet.
Final Thoughts
Although Baccarat Super 6 is often in the shadow of other casino games like blackjack, poker, and roulette, US players should still try it as it has a lot to offer.
The gameplay is simple, and the added Super 6 side bet is there to give things a little stir. The payouts are more than decent, and you can play the game online from the comfort of your home whenever you like.
All in all, your experience with Baccarat Super 6 will be the one to remember for sure.
About the Author