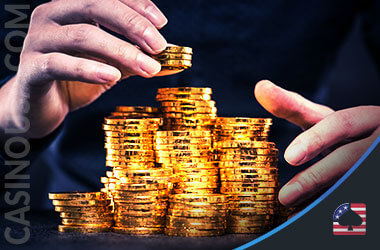 Almost all casinos on the iGaming stage feature various bonuses and promotions. This way, they try to attract new players and incentivize the existing ones. Live dealer games, such as roulette, don't fall short in this aspect either. That's why this article will focus on the offers that can apply to this table game.  
Still, since the sheer number of bonuses can be a bit overwhelming, you might be wondering which one you should choose and where you should go.
If you want to learn the answers to these questions, keep on reading to see which promotions US players can take advantage of. 
Online Casinos With Great Live Roulette Bonuses
What Are Live Roulette Bonuses and How Do They Work?
Live roulette bonuses work just like any other online casino promotion. They are offered to both new and recurring players as stimulation for further playing and depositing.
Some live roulette bonuses are given to new players exclusively, upon their first deposit. However, loyal players can also receive:
Reload bonuses
Cashback promos
Special offers
Although finding live roulette bonuses is like looking for a needle in a haystack, there are always exceptions. So let's dive into each of these offers available to US players.
Can You Claim a Live Roulette Bonus if You've Already Claimed Another Bonus?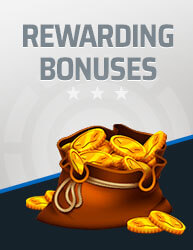 Almost all online casinos specify that players must use one bonus at a time, so roulette is not an exception.
Casinos forbid stacking bonuses, and your funds will be forfeited when the operator notices this. Promos usually come with a time limit, so it is best to take your time and clear out one bonus before activating another one.
Moreover, don't forget to read through the casino's terms and conditions since this is where you can find all the bonus explanations and requirements.
Live Roulette Bonuses
Prior to choosing any of these bonuses, you should define your aim of playing live roulette. Do you play just for fun, or are you determined to be the winner? Establishing your goal can facilitate picking the perfect bonus.
In the following sections, we will try to help you make the right choice.
Welcome/Deposit Bonuses for Live Roulette Games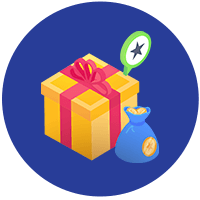 The purpose of welcome bonuses is to appeal to new players and entice them to register and place their first bets. However, you should note that they can be used only once.
Read more: Are Welcome Bonuses Really Worth It?
As a rule of thumb, most of these welcome packages refer to slot games. This is simply because they are based solely on luck — there is nothing you can do to turn the odds in your favor.
However, you can use a strategy to lower the casino house edge when playing roulette. That's why we don't see so many welcome promos that include live games.
In fact, playing on odds/evens or red/black in roulette would facilitate clearing out bonuses significantly.
Therefore, live game fans are much more likely to stumble upon deposit bonuses that are not part of the welcome package.
As a matter of fact, these promotions are rather common — the casino typically matches your deposit 50%, 100%, or even more, depending on the bonus you've claimed. However, casino match bonuses are always limited to a few hundred dollars.
Let's illustrate this with an example. If the match-up bonus is 100% up to $200, that means you can deposit up to $200 and get another $200 as bonus money.
Even though the registration bonus for live roulette is unheard of, it would be a dream come true for the players favoring European roulette, which has a high RTP.
Learn more about the best welcome bonuses for US players here.
Reload Live Bonus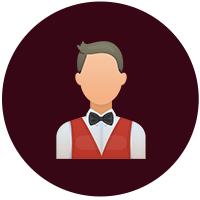 Unlike the sign-up bonus, reload bonuses can be claimed more than once.
Additionally, they are meant for all the players, new and seasoned alike. They are common in online casinos, and most of the time, they refer to slot games. However, sometimes, they can apply to live dealer titles as well.
They work as any deposit bonus, meaning the amount of money you get depends on the deposit you make. It is important to mention that they are usually lower in terms of the bonus percentage and match-up amount than the first deposit bonuses.
Sometimes they can be a part of the loyalty scheme and can be claimed weekly or monthly.
Cashback Live Bonus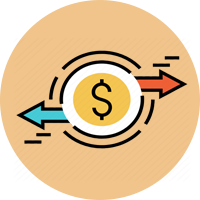 Cashback offers are the most common ones, and some casinos even offer them instead of standard registration promotions.
In rare cases, they are offered as part of a deposit or welcome bonus, but they are most commonly available to recurring players.
With this promotion, players get a certain amount of money back for the losses they have incurred.
Cashback is typically a weekly bonus, and the casino usually covers 10%–20% of the money you have lost up to a certain amount.
For example, if the total amount of money you've wagered and lost is $500, and the casino covers the loss up to $100, you'll get the cashback only on the first $100.
Casinos usually provide a chart to see what percentage of cashback you get based on the deposit amount.
Tournaments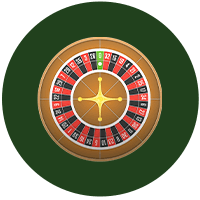 Most casinos organize monthly or quarterly roulette tournaments where you can play certain live roulette games.
Depending on your rank on the leaderboard, you can get a portion of the prize pool or win it all.
These tourneys are organized for various live games, and the prize you gain can be real money or bonus cash.
VIP and Loyalty Scheme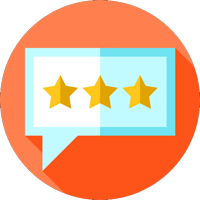 Nowadays, most casinos have developed a system for collecting comp points. These points add additional value to your favorite roulette game and all other games.
The system works this way: you can collect the points by playing roulette games of your choice. Later, you can exchange them for real money. The number of comp points corresponding to $1 differs from casino to casino.
The good thing is the more points you accrue, the higher you'll get on the VIP leaderboard. And the higher you go, the better perks you will receive, such as a personal manager, tailored bonuses, lower wagering requirements and comp point conversion rate, and more. Not to mention that you won't have to wait for a seat at the table to play any roulette variant you please.
Wagering Requirements on Live Roulette Bonuses
Before taking a leap, we always advise the users to go through the Terms and Conditions.
Just like other bonuses, roulette promos come with wagering requirements. This is because a casino will not let you walk away immediately with the bonus money you receive — after all, it must make sure it will not lose money on the offers it makes.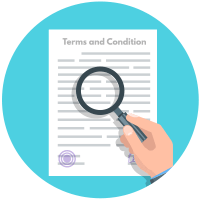 Rollover represents a multiplier that applies to the bonus you have been given. When picking a casino, you should choose the one whose playthrough requirements are set at 20x–40x. Everything above that is considered unfavorable.
For instance, if these requirements are set at 30x, and the bonus itself is $100, you'll have to wager $1,500 of real money. These also come with a time frame, so you'll know exactly how much time you have to clear out your bonus.
Another thing to understand when it comes to playthrough requirements is that different games contribute differently toward meeting them. This is because each game has predetermined payout values. In other words, different games have different odds. The casinos openly display these percentages, so you will be able to check the requirements that refer to live roulette specifically.
Also, note that you can't play all the games you want, but only the ones with the contribution percentage toward the rollover of that specific promotion.
RNG roulette games don't contribute the same percentage as live dealer roulette games. Therefore, prior to claiming any bonus, try to find the games that contribute between 10% and 25% since this contribution will determine whether the promotion is worthy of your time and money or not. 
Final Thoughts
After reading this review, where we left no stone unturned regarding live roulette bonuses, you should be able to decide which one suits you best.
Have fun and consider any of these bonuses a boost to your bankroll, which should prolong your gameplay. 
However, one more thing to remember is that you should look for a casino that offers favorable wagering requirements and acceptable terms and conditions because no one wants to spend a fortune before the real fun even begins.
About the Author