35

casinos found based on your search.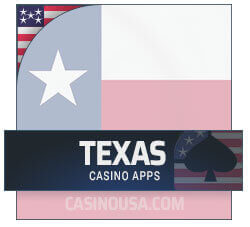 In other words, online gambling and, consequently, Texas casino apps are unregulated. However, the keyword here is not regulated, which doesn't necessarily mean illegal. In other words, it's safe to assume that you're free to join and use offshore casinos and their mobile apps.
Best Online Casino Apps in Texas
Even though online casinos are nonexistent in the state, plenty of offshore ones target players from Texas. We've gone through most of them to find the best ones and recommend them here. They either have specific apps for iOS (iPhone and iPad) and Android or feature mobile-friendly sites.
Note that looking at other details like the games they offer, bonuses, payment methods, and similar is often more crucial than worrying about their mobile-friendliness. The list is long and updated constantly, so make sure you come back if you're thinking of joining a new app.
How to Download a Casino App in Texas
If a casino only has a mobile-friendly site, you'll only need to visit it to start using it. But, if it has a specific app, the getting started process is somewhat different from that. Here's what you need to do:
Pick a casino app from our list and visit the official website using our link.
Look for a page where you can download the casino's app. As regulations are tricky, the apps won't appear on the official Android or iOS store, only on the casino's site.
Download the app using the site's link.
Allow your phone to install the app (iOS and Android phones have different processes for unknown apps).
Complete the installation process and run the app.
Register an account as you would on the site or log in if you already have it.
Make a deposit, claim the welcome bonus, and start playing.
Downloading Casino Apps on iPhone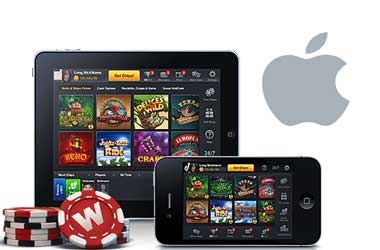 If you want to use the casino app on your iPhone or an iPad, here's how the download process works on iOS devices:
Choose a casino from our list and visit the official site through our link.
Find the page to download an app.
Download the .ipa file and start installing.
Allow the installation of unknown files by tapping Settings > General > Profiles > Enterprise App > tap on the developer's name.
Complete the installation process.
Run the app and register an account if you don't already have one.
Deposit money and start playing!
Downloading Casino Apps on Android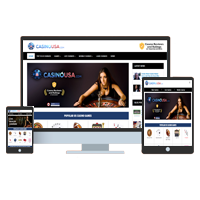 If you want to play casino games on the site's app on your Android device, here's the process you'll have to follow:
Pick a casino app from our list and visit the official site through our link.
Locate the page for the Android app.
Download the .apk file and proceed to install the app.
Allow installation of unknown apps (process might differ depending on phone manufacturer) by going to Settings > Apps > Special Access (under the Menu in the upper right corner) > Install unknown apps > Pick the app from which you're downloading the file and toggle the option to On.
Complete the installation process.
Run the app and register an account if you don't have it.
Make a deposit and start playing games!
Mobile Casino Games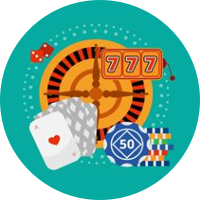 Mobile casino games are effectively the same games the casino desktop website offers. The only difference is that you're running them on your phone.
However, remember that some specific games might not be available on the app if they are not mobile-friendly. Thankfully, most of them are.
Here are the main categories of games you'll typically get to play:
Useful Guides for Texas Players
Texas online casinos games can be difficult to understand especially with all the laws that govern their use, so here are some excellent, easy to read and in-depth guides to get you started.
Conclusion
Casino apps are the perfect choice for players who like to take their casino gaming on the road. You can play the games while commuting on public transport, on your lunch breaks, or simply from the comfort of your sofa.
The best thing is that the casino apps we offer come from some of the best online casinos in Texas, and you get to experience them in their full glory on any mobile device. Just pick one and start having fun with countless exciting games.
FAQ
How do I know if a casino app is legit?
If the site itself is legitimate, or in other words, has a proper license from an international regulatory body and an excellent online reputation, then its app is equally safe to use. All the apps on our list are like that, so you don't have to worry about downloading them to your device.
Is mobile gambling legal in Texas?
No, online and mobile gambling aren't regulated in Texas. However, since offshore casinos are not mentioned in the laws, you're free to use any offshore casino app, including those we recommend.
The casino I like doesn't have an app. What should I do?
Even if the casino doesn't have a dedicated app, it's still mobile-friendly, so you can use it straight from your browser.
Can I win real money playing games in a casino app?
Of course! It doesn't matter what device you're using if you're playing the game with real money.
Can I use bonuses in a casino app?
Yes, of course. If the casino itself has a bonus, and all the ones we recommend do, you can also use it in the app.
About the Author