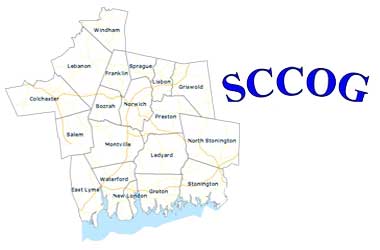 The Southeastern Connecticut Council of Governments (SCCOG) which is an organization that looks out for the interests of 22 municipalities in southeast Connecticut has sought the intervention of Gov. Ned Lamont to allow online gambling. The SCCOG argued that the casino shutdowns necessitated by COVID-19 has made a temporary approval for online gambling sorely needed.
Gov. Lamont has declined to intervene, stating that such a significant decision could not be made without clear public support. Industry observers stated that the casinos' bid was always on thin ice, with or without the support of the SCCOG.
While Gov. Lamont and other state officials are in favor of legalizing online gambling and sports betting, tribal leaders want to maintain their statewide monopoly.
Casinos Employ Thousands In Connecticut
Southeastern Connecticut is home to the Foxwoods and the Mohegan Sun casinos, which provide thousands of jobs and hundreds of millions in revenue to the state. The Mashantucket Pequot and Mohegan tribes who own the casinos are holders of exclusive licenses to provide gambling services in the state.
Both casinos are among the 10 largest employers in the state, and are two of the biggest casinos worldwide measured by employee numbers. They were both closed on March 17 and were initially told that the shutdown would be for two weeks. However, the shutdowns have been extended and further shutdowns are still not out of the question.
Casino Workers Suffering With No Help
The total workforce of Connecticut is around 1.9 million and more than 1 percent is employed in casinos. The Mohegan Sun has around 8,000 employees, while Foxwoods has roughly 11,500. More than half of both casinos' workforce which is around 12,000 who are currently without a job, as the casinos continue to bleed money.
The losses are especially painful for casino employees due to the federal government failing to provide them with any relief, due to the gambling industry's exclusion from the CARES Act's Payroll Protection Program. The American Gaming Association (AGA) is presently leading the drive to overturn this exemption and help struggling casino workers in this downturn.
Both casinos already have an online presence, although the illegality of online gambling has limited them to offer just play money gambling. The SCCOG pointed out to Gov. Lamont that the casinos already have the existing infrastructure to offer online gambling for real money; however, Gov. Lamont has decided to dismiss the matter entirely!
Play money gambling does provide some semblance of entertainment to Connecticut's gamblers in the meantime. It also keeps a number of employees with a job maintaining the sites!
About the Author