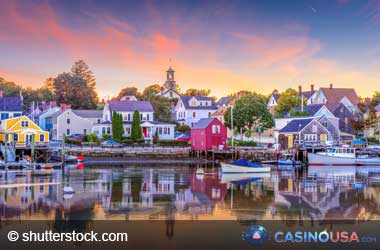 Summary:
Casinos and beneficiaries of charitable gaming remain opposed to online gambling legalization
They claim it would cannibalize charitable casinos
Supporters of the Bill maintain online gambling would bring massive benefits to the state
The New Hampshire House Ways and Means Committee recently discussed a Bill seeking to legalize online gambling in the state. Present during the hearing are casino operators as well as charities that benefit from gambling proceeds.
They remain opposed to allowing online gambling in The Granite State, saying it would cannibalize revenue generated by land-based gambling businesses and would impact the operations of charities that rely on donations from the sector.
Bill Would Strengthen Customer Protection
SB104, sponsored by Rep. Timothy Lang, was narrowly approved by the New Hampshire Senate on a 12-11 vote earlier this month. The Bill would make online gambling legal in the state, allowing firms to offer online casino games, such as blackjack, roulette, poker, craps and baccarat. State residents aged 17 years old and above can participate in online gambling, and the Bill currently does not propose any betting limits.
During the hearing, Lang focused on customer protection in making a case for the legalization of online gambling. The Republication senator said the lack of a regulated online gambling market in the state means domestic players turn to illegal offshore sites, which put them at risk of harm. This can be prevented if online games are legalized, as operators would be required to put in place adequate player safeguards.
Cannibalization of Charitable Casinos Still Major Concern
Lang also touted the massive benefits that legalized online gambling would bring to New Hampshire students, as net proceeds from the industry would be directed to a community college education scholarship fund. The fund would help community college students finish their studies and fill crucial vacancies in the state, addressing New Hampshire's workforce problem.
But Lang's arguments weren't enough to convince land-based gambling businesses and the charities that receive a portion of their revenue to support his Bill.
Jon Eriquezzo, President of Meals on Wheels of Hillsborough County, one of the beneficiaries of charitable gaming, said online gambling operations would significantly impact revenue going to casinos and other charitable gaming facilities. This would inevitably lead to a reduction in donations to charities. New Hampshire's existing laws require casino operators to donate a portion of their revenue to charities.
Online gambling supporters believe there's a growing demand for online gambling in the state, with the industry projected to generate around $25 million in its first three years of operation.
About the Author