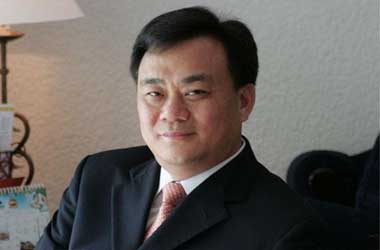 Philippines President Robert Duterte had ordered the arrest of Jack Lam, who runs the Fontanta Casino and Sporting club in the Philippines for running an illegal online casino operation at the casino premises. The authorities raided the casino and arrested hundreds of
Chinese employees who were allegedly part of the illegal online gambling operation. However Lam was not arrested as the Bureau of Immigration (BI) stated that Jack Lam left for Hong Kong on Nov. 29 on a commercial flight, three days after he allegedly tried to bribe government officials.
Jack Lam, a director of the Hong Kong-based Jimei International Entertainment Group Ltd. has been in the eye of a storm after over 1,300 Chinese workers were arrested for overstaying and illegally working in an unlicensed online gaming venture run by him in Philippines. He had allegedly tried to bribe Justice Secretary Vitaliano Aguirre II with upto P100 million a protecting his illegal gambling operation.
Aguirre said that Lam also tried bribing the head of gaming regulator Philippine Amusement and Gaming Corp (Pagcor) Andrea Domingo. Lam has denied the bribery reports stating that his gaming venture was legal. President Duterte subsequently ordered for Lam's arrest on charges of corruption and economic sabotage. Director General Ronald Dela Rosa of the Philippine National Police put all PNP personnel on the lookout nationwide for Lam over the past weekend.
Lam's was running his own gambling operation at the Fontana Leisure Parks and Casino at Clark Freeport in Pampanga province and Jimei Entertainment has confirmed that the operation is not part of the group's business. The Fontana casino has been shut down permanently, rendering over 500 workers out of work.
According to Aguirre, the Cagayan Economic Zone Authority (Ceza) has released a certification that states that it had not issued a casino license to Lam's venture. In the Philippines, Ceza is the only other governmental authority in addition to Pagcor that can issue an online gaming license.
In a statement Aguirre said
Ceza has not authorized any of its operators to set up office or any of its operations in the Clark Freeport. It is very apparent that some foreigners are violating our laws. We will not tolerate that
The Clark Development Corporation (CDC) issued a cease-and- desist directive on Dec. 7 to the Fontana Leisure Park and Casino to close down operations, stating that the company was in violation of Philippine immigration, labor, and anti-gambling laws.The CDC has suspended the company's certificate of registration and tax exemption (CRTE) as well.
About the Author