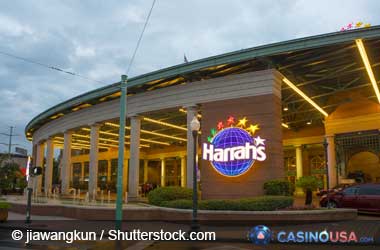 VICI Properties, a real estate investment trust (REIT) has acquired the rights to purchase Harrah's New Orleans Casino based on an October agreement filed with the Securities and Exchange Commission (SEC). This potential purchase was not something that state legislators who are in the process of formulating major legislation at the behest of the current casino's owners were aware of. This has raised the question of whether the state of Louisiana is getting the best deal possible in this situation.
Under the deal, VICI has a five-year option to lease the Harrah's New Orleans casino complex back to its current owners Caesars Entertainment. This contractual clause commenced in October 2017 but state lawmakers were not privy to this information.
Recently, Louisiana lawmakers have been discussing House Bill 553. This bill would give Harrah's a no-bid, 30-year extension of its right to operate the only land based casino in New Orleans. This would be a big boost to the casino's operations since it does not need to worry about its license to operate for the next 30 years. This extension is being sought by Harrah's six years before its current contract expires in 2024.
This piece of legislation was sponsored by House Speaker Taylor Barras, R-New Iberia. It has already passed the House Criminal Justice Committee and it will be moving to the full House for consideration by the Senate Judiciary B Committee. After that, it will need to pass the full Senate to become a law.
WWLTV
Louisiana Lawmakers Should Examine Reit Deal
However, Mike Sherman, a New Orleans real-estate lawyer, believes that this would be a bad deal for the state of Louisiana. He states that lawmakers needed to know about the deal between VICI and Caesars Entertainment before they vote on it; since this would inflate the value of Harrah's and allow Caesars to have a large payday when it sells the casino to VICI.
In a statement, Sherman said
Harrah's is pursuing a real-estate flip of epic proportions. In just six years, its casino will be worthless as its gaming contract comes to an end. If the Legislature extends the gaming contract for 30 years, Harrah's will be worth upwards of $1 billion based upon the value created by the state. The citizens are entitled to approximately $500 million of (that) value, when Harrah's flips the property to VICI
About the Author