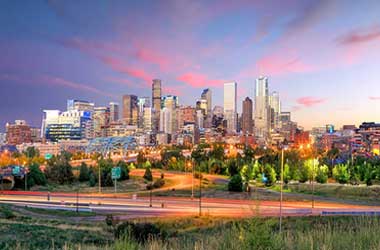 Casino operators in Colorado have their fingers crossed as they wait to see what happens with Amendment 77 during the upcoming election in November. This is an important piece of legislation for casino operators as it will allow them to introduce new games and raise the max betting limit if it gets the necessary approval.
Colorado currently has legalized gambling only in Central City, Cripple Creek and Black Hawk. Casino operators are also restricted by not being able to offer bets above $100 and are restricted from offering certain games such as baccarat.
Amendment 77 will give operators the right to offer new games and also raise the individual betting limit. Colorado voters in these three cities will decide on November if Amendment 77 is something they want to see rolled out or if they feel it is better to leave the casino industry the way it is. Amendment 77 needs a majority vote to be rolled out.
Next 9NEWS
The amendment also looks to make changes to how gaming tax revenue is distributed and utilized by community colleges. The initiative to get Amendment 77 approved has been backed by Penn National Gaming, Monarch Casinos and Caesars Entertainment.
Amendment 77 Will Benefit Colorado
While casino operators will definitely benefit financially from Amendment 77, they claim that the state will also stand to benefit in the long run. Monarch Casinos commissioned a study which showed that Colorado is currently losing out on $300 million each year because bettors are going out of state and wagering at casinos where gaming laws are a lot more liberal.
By introducing high roller games like baccarat and increase the individual bet amount, bettors will spend more at Colorado casinos. However, casino operators are unable to quantify what percentage of the $300 million being spent out of state would be spent in Colorado's casinos if Amendment 77 gets approved.
Gambling opponents are concerned that Amendment 77 could pave the way for problem gambling numbers to increase significantly. This is not the first time that Colorado has pushed to increase individual max bets.
Back in 2009, legislation was introduced to raise the individual bet from $5 to $100. However, there is no official data available to show whether problem gambling numbers increased once the betting cap was increased. Gambling opponents claim that casino operators will benefit significantly from the proposed rule changes but the state will get very little financial benefits.
About the Author