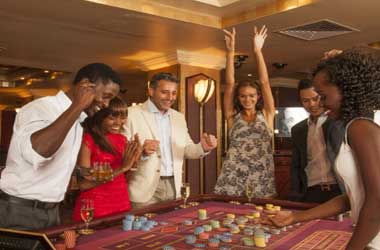 The casino industry has been rapidly expanding across the African continent over the last decade.
This has been largely driven by tourism, government support, massive Chinese investment and the tremendous wealth of natural resources found across the continent.
Sun International, as one of the major players on the continent, is set to continue to take advantage of Africa's rapidly expanding marketplace.
However, groups such as Peermont, KaiRo International, Games World International and Senator Clubs are hot on their heels and are investing in expansion across Africa's developing markets.
The majority of Africa's casinos can be found in South Africa, which has over 40 casinos. Egypt, which is in second place with around 20 casinos. These casinos are all world-class and remain key features of their tourism offerings. Other top gambling destinations include Botswana, Cameroon, Ghana, Morocco, Namibia, Uganda and Zimbabwe.
Across the continent there are many gems hidden in Africa worth visiting. These are some of our top picks: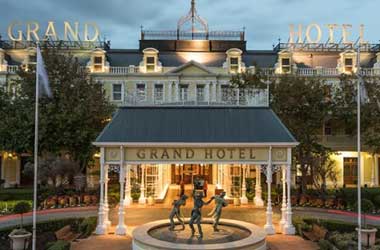 The largest Casino in South Africa is the Grand West which is based in Cape Town. Cape Town, often found on lists of the most beautiful cities in the world, is home to the iconic Table Mountain, rich cultural activities and the gorgeous Altantic Ocean.
The Grand West Casino is an impressive development, boasting over 2,500 slot machines and 80 table games, making it a dream gambler's destination. It also boasts the Salon Prive which is an exclusive gambling area for MVG Platinum and Diamond members.
The casino is also home to some of the country's top confering facilities, restraunts, bars, clubs, concert areas and theatrical productions. It offers fun activities for the kids ranging from an ice rink, laser tag, bowling, movies, arcade through to creche services.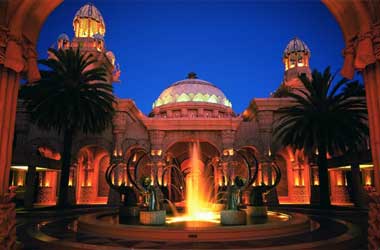 One of the most well-known entertainment casinos across the continent is Sun City with its African theme. It is based in the North West province, which is 200km outside the city centre, offering a holiday getaway.
It boasts over a 100 live slot titles and fixed jackpot games. Home to one of the largest jackpots on the SA casino circuit in excess of R1.8m via its progressives such as the famous Wheel of Gold Machines and Mega Duma, local players are also able to earn VIP points, which can be exchanged for rewards such as shows, accommodation and soccer tickets.
It is not only one of SA's top casinos but is known as an entertainment complex for the entire family with top show venues, restaurants, shops, luxury accommodation, two golf courses, safaris and even its very own water park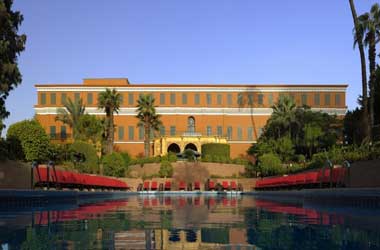 The Cairo Marriott Hotel and Omar Khayyam Casino is the largest casino in Egypt, based in the Zamalek district.
It has over 17 table games and 40 gaming machines. Despite the fact that locals are prohibited from gambling, the hotel has built a world-class gambling offering and is known as a business and leisure destination.
It offers panoramic views of the Nile River and palace gardens and is also home to various restaurants offering local and international cuisine.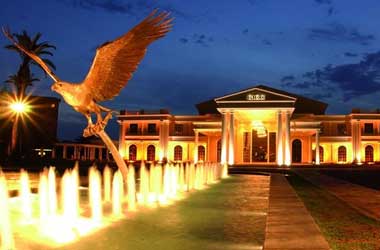 The Grand Palm Casino is the largest casino in Botswana and also the first casino launched by Peermont Hotels and Casinos in 1996.
It is based in Gaborone, about 12km from Sir Seretse Khama International Airport. It has 16 tables, 150 gaming and video poker machines, with a VIP offering in the Diamond Prive and Winner's Circle Loyalty Program. The hotel offers various dinning options, entertainment and now boasts its new health spa.
The largest casino in Morocco is Mazagan Casablanca Casino with over 451 slot mahcines and 37 gaming tables.
It is based in El Jadida and is part of the Mazagan Beach and Golf Resort, which is a 5-star hotel. Arguably one of the most attractive casinos in North Africa, it has a range of entertainment options for golfers and beachgoers, as well as a variety of restaurants.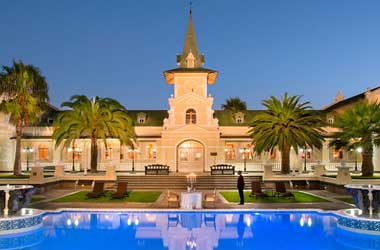 The largest casino in Namibia is the Mermaid Casino, based in Swakopmund at the entrance to the Skeleton Coast.
It has 235 gaming machines with 9 games and 5 poker tables.
It is a 4-star resort with an entertainment centre including a gym, cinemas, arcade, conference facilities and multiple restaurants.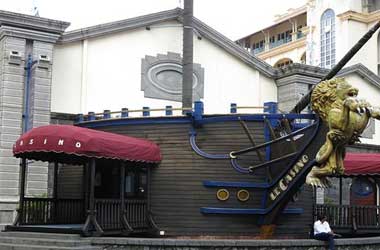 Le Casino is the largest casino on the island of Mauritius with over 16 games and 3 poker tables with over 214 machines.
Situated in Port Louis on the Le Caudan Waterfront complex, it is the perfect entertainment venue after a long day on the beach. It is home to premium brand stores, cinemas, pubs, coffee bars, restaurants and a local craft market.
The casino is shaped like a ship and this theme is tastefully continued inside the casino.
About the Author