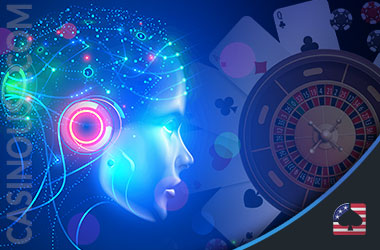 The online casino industry has been constantly evolving over the years, and technology has had a significant impact on its development. While humans contributed to all the upgrades at first, artificial intelligence has recently started to slowly take over the wheel, getting more involved in shaping casino sites and modernizing the entire online gambling sphere.
There are numerous ways in which AI transforms online casinos and players' experience in these virtual gambling venues. For starters, it constantly improves algorithms to generate customized game and bonus suggestions for players. Also, many online casino providers use AI to produce new high-quality casino games with better graphics, features, and other perks.
Even more importantly, artificial intelligence has found its purpose in ensuring players' online gambling experience remains safe and problem-free by monitoring potentially harmful activities and providing swift customer support.
Dive in to learn more details about AI's effect on casino sites and find out how you can benefit from this modern technology.
Tracing Player Preferences and Customizing Their Experience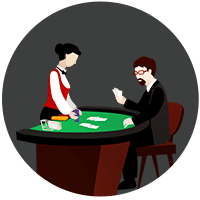 One of the things artificial intelligence does best is tracing our online behavior. As you've probably noticed by now, after every Google search, you start seeing ads for your desired product or service. So, it's not surprising that this also happens in the online gaming industry.
The reason why online casinos use AI is to understand player preferences and habits and draft certain patterns of behavior. Once the casino gets an idea of what your points of interest are, it'll be able to adjust the environment to suit your desires better.
If you're a fan of slots developed by a certain software provider, the system will recommend games that fit into that category. In case you prefer to go for different games during a single session, the recommendations will differ every time you close the game you're playing. All this can happen thanks to algorithms that note what you do upon login and tend to offer you more of what you like to keep you engaged.
The same goes with bonuses and promotions you claim from the moment you sign up until you start climbing the VIP ladder. The casino will offer various deals that target different game categories, shaping your loyalty rewards based on the offers you're more likely to claim.
Identifying Gambling Issues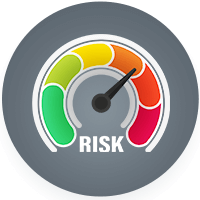 Although online casinos provide a fair amount of fun, they can also potentially cause addiction-related problems. Moreover, in some cases, players aren't even aware they can't control their gambling habits until it's too late. However, if a casino uses artificial intelligence to monitor player actions, serious problems – such as addiction – can be prevented.
Based on the frequency and size of your deposits and withdrawals, well-developed AI can notice whether you are spending more money than you are winning. When that happens, the system flags you as a player who is at risk of developing a gambling addiction.
Upon receiving the data related to your transactions, the casino can then contact you and recommend certain tools such as time and deposit limits, self-exclusion from gambling, and even professional help. In this way, you can stay in control of your habits and prevent causing bigger issues to yourself and even your family.
Detecting Fraudulent Activities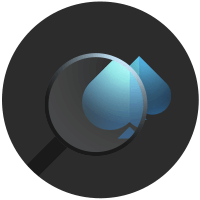 Although the online casino industry doesn't leave too much space for cheating, there are still some illicit means players can employ to trick the system and increase their winnings.
Luckily for online casinos, modern AI software can detect various fraudulent activities and prevent players from exploiting the sites.
As you know, AI is capable of monitoring your every click at an online casino while also following what happens whenever you start playing a game. Since it can recognize standard patterns of how a session develops, artificial intelligence can also notice when something doesn't fit into them.
Anything the system detects as a red flag gets reported and analyzed by casino experts in order to determine whether players might be doing something out of the ordinary. For instance, AI can recognize when two players are colluding at online poker tables or when a player is counting cards while playing blackjack.
Ensuring Protection and Security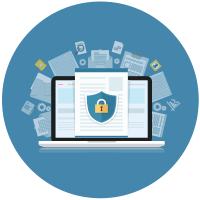 Player security and protection are the number one priority in all online casinos, and AI has shown great potential in ensuring the safety of both players and operators.
While casinos use different encryptions to safely store player information and protect their personal and financial data, AI is there to monitor the activities of a player's account.
In case there are irregularities in terms of player login patterns or suspicious withdrawals, the AI security software can alert both the player and the casino and reduce the damage of a potential security breach.
Offering Smooth Customer Service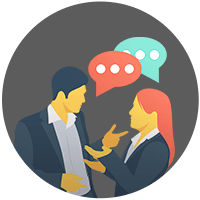 Both new and experienced players often have questions related to various aspects of online gambling. Over the years, many online casinos have switched from phone and email support to live chat customer service available around the clock. This required a lot of employees working day and night shifts so players could always get the answers they needed. However, even casino sites with dozens of support agents couldn't offer instant response, especially during peak hours.
Then, AI entered the online gambling world, and casinos started using virtual assistants powered by artificial intelligence. They were programmed for text detection, making them capable of understanding the problem type the player is having. Upon recognizing the issue, the AI software can offer an adequate solution to the problem and help numerous users at the same time.
Ultimately, if players have more complex queries that AI can't decipher, the system can suggest that they get in touch with a real agent who would help them out.
Final Thoughts
If we look back, it's easy to notice the extent of the effect AI has had on the online casino industry. Overall, artificial intelligence has helped both online gambling platforms and the players who visit them in several ways. Casinos use this modern technology to detect player needs, prevent fraud, and offer better customer support with less effort, whereas players get a safer and more customized gambling experience.
Yet, this is hardly the end of the cooperation between online casinos and artificial intelligence. Judging by the speed at which AI is developing and penetrating all spheres of life, it's safe to say we can expect many innovations as a product of its integration into the online gambling world.
About the Author