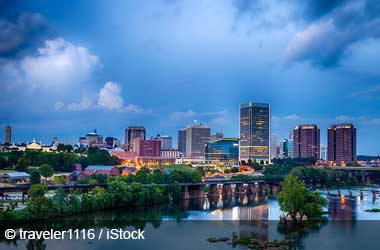 Summary
Petersburg bill would stop Richmond from holding another casino vote for five years.
Government officials are pushing for Petersburg to be home to the 5th Virginia casino instead of the capital city.
If approved, revenues from casino gaming would go towards school infrastructure needs and development.
Last November, voters in Richmond decided that the One Casino was not going to happen. The negative vote for a capital city casino negated months of work by Urban One, Peninsula Pacific Entertainment, and government officials to bring a gaming venue to the city. Soon after, officials in nearby Petersburg began vying for the casino license.
A recent subcommittee vote in the state allows a bill to move forward, with Petersburg holding a casino referendum and stopping Richmond from voting on the matter again for five years.
Approval for Petersburg to Move Forward
The subcommittee is split between republicans and democrats, all of which voted in approval of the measure. The bill now goes forward to the General Laws and Technology Committee. The mayor of Petersburg along with other representatives are supportive of the option. Senator Joe Morrissey was a strong supporter for the Richmond casino seeing as it was his district. He pointed out that the voters rejected the effort, so now plans have pivoted to Petersburg.
During the meeting, Morrissey stated that Petersburg meets the criteria for casino construction, including a decrease in population, along with economic and employment issues. Any funds derived from the option, if approved, would go towards helping school infrastructure and development for the city.
On the flipside, a lobbyist for Richmond asked the panel to vote against the measure. Ron Jordon requested that Richmond still be able to vote again for a casino instead of having to follow the bills five-year ban.
Richmond is considering a second vote this fall and according to Jordan, it is highly doubtful that if voters reject the idea again, that the city would push for a third vote.
Approval for a Second Casino Vote
The city council of Richmond approved a plan to hold a second casino vote earlier this week. The mayor along with council members are proposing that for a positive outcome, the city will offer a 2% decrease on real estate tax.
The failed vote was short just 1,500 votes and many feel that the turnout would be different if a second vote were held. There has also been talk concerning racial and geographical issues. Predominantly white neighborhoods voted against the project while black neighborhoods approved the idea. The new One Casino would be the first black-owned casino to operate in the United States.
We shall see in the coming days if Richmond will be able to go ahead with its vote or if the bill in Petersburg will continue to gain ground and we see the casino licensing option switch cities.
About the Author