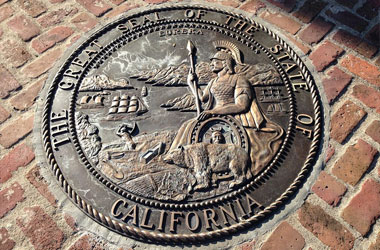 With two new casino projects taking shape in Sacramento county, California experts believe that the state's gaming industry will soon face a tough battle for customer's gambling dollars. Many believe that the answer lies in going beyond gaming and offering a range of interesting attractions like entertainment, restaurants or spas to bring in new customers.
Rich Hoffman, CEO of the Jackson Rancheria Casino Resort in Amador County highlighted the fact that there were a limited number of gamblers in the area and opening new casinos would mean smaller and smaller share for each of the casino operators present in the region.
Two new tribal casinos are being proposed in the county. The first proposal is by the Wilton Rancheria tribe who will build a $400 million casino with a convention center and a hotel near Elk Grove and the second proposal is by the Enterprise Rancheriain tribe to develop a casino in Yuba City though construction has been stopped there temporarily due to disputes.
CBS Sacramento
Both these casinos are located near major population centers and are likely to draw away patrons from the area's existing casinos like the Sleep Train Amphitheater in Yuba City or Thunder Valley Casino Resort near Lincoln.
In a statement, Alan Meister, a gaming industry expert and principal economist at research firm Nathan Associates said,
Each of those has that potential to crowd the market and negatively impact other facilities in the area. There can be a break point where there is too much. I don't know when that break point is.
Meister highlighted the example of River Rock Casino in Sonoma County which saw its revenue fall sharply after Graton Casino and Resort opened in 2013 near Santa Rosa. Another expert agreed with Meister's views. Lucy Dadayan, a senior policy analyst at the Rockefeller Institute of Government stated that nationally the casino market was saturating and several casinos were cannibalizing each other in many of the markets.
According to Dadayan, one of the reasons is due to the low interest amongst millennials as they are no longer captivated with games like slots. She stated that this customer segment vastly preferred other types of entertainment such as movies or travel.
Native American Tribes are however not deterred. Raymond Hitchcock, chairman of the Wilton Rancheria, asserted that there was enough potential in the region's gaming market for another casino. Doug Elmets, a spokesman for Thunder Valley stated that the casino had not been impacted by the opening of Graton adding that creative marketing was essential for success.
About the Author