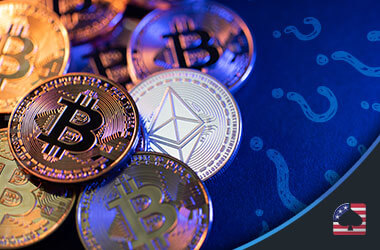 Unless you've been living in complete isolation from the rest of the civilization for the past few years, it is highly unlikely that you haven't heard of cryptocurrencies. This phenomenon may have started with Bitcoin and Satoshi Nakamoto, but the world of crypto and NFTs continues to evolve as we speak.
People worldwide experiment with trading crypto, but given how volatile it is, one cannot help but compare crypto investing to gambling.
The question is, how similar are the two? In the following article, we'll try to tackle this dilemma and provide you with some tangible answers.
Investing in Crypto — Short Overview
The world's first decentralized cryptocurrency, Bitcoin, emerged in 2009. Just like any other novelty on the market, not long after, we witnessed the debut of new cryptos, hoping to become the next big thing. Their promise of instant and direct transfer between two parties sounded remarkable. That's why 2017 saw impressive spikes across hundreds of cryptocurrencies.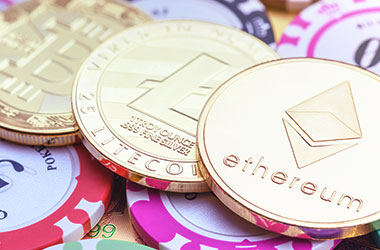 While this increase in value predicted great things for the future of crypto, the situation turned around fairly quickly. Surprisingly, the crypto market crashed in 2018 and fell by 65%, leaving everyone stunned. However, the world of crypto managed to bounce back to life. By now, we all know that this market is particularly volatile, so investors need to make smart choices every step of the way.
Many may picture trading cryptocurrency as getting hold of crypto coins, but the entire concept is more complex, and investors have several different options at their disposal.
Direct purchase — You can always purchase one or several different cryptocurrencies at an exchange or directly from someone. You can pick popular cryptos like Ethereum and Litecoin or go with something new like Solana.
Company and funds investment — You can also invest in crypto-focused companies or funds. If you choose the former, the options range from cryptocurrency mining companies to those with large crypto balances. On the other hand, there are cryptocurrency investment funds along with EFTs (exchange-traded funds) to choose from.
Miners and validators — Those able to partake in a crypto network can act as validators or miners, who can receive coins as a reward and choose whether they want to invest in them in the future.
If you decide to go with the first option, you must select a reputable exchange and register. Once you fund your account with fiat money, you can place an order to buy your choice of currency.
Is Crypto Investing or Gambling?
Now that you have a clearer picture of what crypto investing entails, it's safe to say that the activity can be risky, especially if you're a newbie. Even experts cannot come to a consensus when cryptocurrencies come into play.
Some even go as far as to compare it to gambling, which makes perfect sense when one thinks about it. Both cryptos and gambling can be extremely volatile, and it's hard to make predictions about either. Let's take a closer look and see how the two compare.
Long-Term vs. Short-Term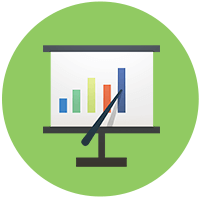 Truth be told, investing in a cryptocurrency can be a gamble, depending on your perspective. If you go into this head-first looking to get rich overnight without proper research, then you're definitely stepping into the gambling spectrum. However, if you're in it for the long game, you might see some profits in years to come.
Regardless of the cryptocurrency you decide to invest in, and how you go about it, a long-term strategic approach is the better course of action. Any crypto is volatile if we're looking at short-term actions, but if truly you believe it has the chance to make it big one day and you've investigated it properly, trust your gut and take the dip.
Keep in mind that you still might not win anything with this strategy either, which is why gambling and investing in crypto are comparable. Sometimes success lies in picking the right moment.
What You Choose Matters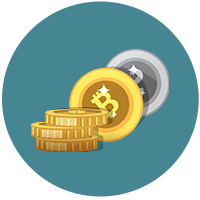 Picking the right casino from an overwhelming number of choices can be a tough decision. Still, we all know that our gambling experience is directly correlated to the operator we select, the following all play huge roles in their reputation:
Licensing information
Software providers
Players' reviews
History
If you choose the wrong one, your gameplay can come to an abrupt end.
Cryptocurrencies are the same — some are simply better than others. This is why you need to do proper research and check whether it has real-world use if it's mainstream and what the chances are of it becoming popular, how it compares to competitors, and if it has the potential to outrank them in the future, etc.
Once you've gathered all that useful info, you can make a proper estimate and a calculated investment.
Calculated Risks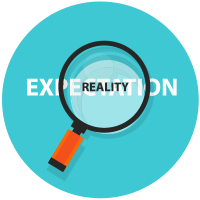 We've mentioned that you need to look into the crypto you're thinking of purchasing or trading. However, this act alone isn't going to guarantee a positive outcome but it is all part of the process.
Becoming good at investing means taking calculated risks. Have a closer look at your savings and determine how much you can spare for your endeavors.
Next, make sure your portfolio is diverse and you're not only investing in crypto. If one of your ventures fails, you'll have others to fall back on.
Although the crypto industry is still pretty speculative at the moment, being strategic about it, just like when you're playing roulette or blackjack, can increase your chances of success.
That said, you can try to reduce the risk for as long as you want, but there is still a chance that you might fail, both in gambling and in crypto.
About the Author