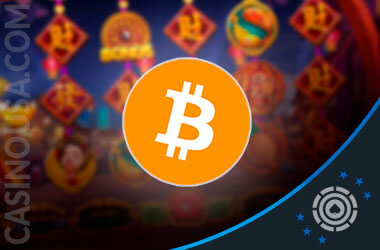 The latest research report from San Francisco based consulting firm Grand View Research indicates that online gambling market will be worth $127 billion by 2027. The online gambling industry's growth is fueled by the exponential rise in the use of smartphones and increasing internet penetration.
One of the popular casino games is online slots, which are easy to play, does not cost much and offer high payouts.
The arrival of Bitcoin in online gambling industry has increased the popularity of online slots games due to the following reasons:
More Bang for the Buck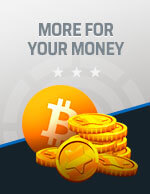 Bitcoin is one of the preferred payment methods used by frequent players of online slot games. In general, online casinos offer generous discounts and promotions. Furthermore, game rewards can go up to 5 Bitcoins, a sum far higher than offered by traditional casinos.
Also the continuous uptrend in the value of Bitcoin in recent times automatically offer more leverage for the Bitcoin held by a gambler in his gaming account.
A gambler may also see their initial winnings rise in value until it is withdrawn into FIAT (US dollars or other 'traditional' currencies'). The same can also be true the other way around so if your winnings rise in value be sure to cash them out quickly to lock in their values.
For instance, a gambler who had withdrawn 1 Bitcoin from his gaming account last Thursday would have realized an additional $6,000 when converting into fiat currency as the value of Bitcoin had increased from $56,000 to about $62,000 during the aforesaid period.
Safety and Total Control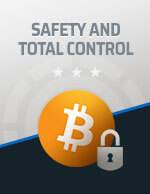 Bitcoin offers the safest way of payment in online transactions. It is quite impossible to hack a Bitcoin wallet that is well protected with a complex password and two-factor authorization.
The use of Bitcoin has increased as gamblers carry out transactions more frequently due to its assurance of safety and total control. In fact, a gambler can set up more than one wallet and transfer small amount of Bitcoin as and when necessary. That will keep the rest of holdings totally safe.
The decentralized network also guarantees that no one can freeze the account. It also enables a gambler to stay away from the scanner of the taxman or government authorities.
Privacy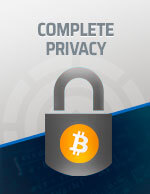 Bitcoins can be bought under total privacy. There is no need to provide any sort of private details for completing transactions.
There are banks which do not allow their clients to transfer money to gambling sites. So, players will not be able to fund their gambling account through wire transfer or credit cards. In such circumstances Bitcoin payments are the only reliable choice for casino players.
Transparency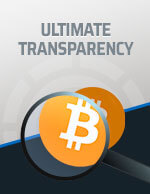 When it comes to financial and personal data, people prefer transparency. Again, in this regard, Bitcoin offers ultimate transparency and there are no hidden fees.
Data is recorded on blockchain, while transactions can be done as and when needed. While playing real money slots online, Bitcoin provides more freedom than fiat based transactions.
Saving Unnecessary Charges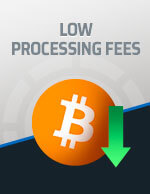 Use of Bitcoin in online slots enables a gambler to save bank-related charges. Even though transfer of cryptos from one address to another involves processing charges, Bitcoin users will not have a lot of worries as online gaming platforms usually bear such fees.
Furthermore, players will not have any need to worry about minimum balances and overdraft charges, among others. Bitcoin transfer charges are in no way related to the gambler and gambling site's location.
Transaction processing fees are low as third-parties and government organizations will not be involved.
Facilitates Small Transactions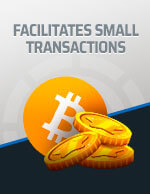 Cryptos enable gamblers to trade even minute quantities. Bitcoins permit transacting even 1/100th million (0.00000001) unit or satoshi, while traditional modes of transaction have stringent limits.
Bitcoin can also be transferred with bare minimum restrictions. Fiat money, on the contrary, is under the supervision of corresponding central bank of the country.
Mobile Based Transactions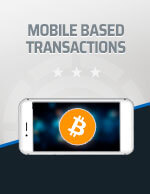 Bitcoin can be transferred via mobile without much of a difficulty.
So, gambling via mobile and making payments using Bitcoin can be easily done as long as the smartphone has access to internet.
Interestingly, there will not be a need to swipe card or enter PIN for making Bitcoin payments, making the process hassle free.
About the Author