40

casinos found based on your search.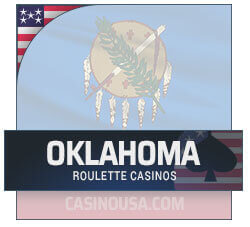 Since then, players from Oklahoma could play one of the world-known casino games only in a land-based variation, while online gambling still hasn't found itself on the Oklahoma legislature agenda.
Nonetheless, if you read this article, you'll find out all about your options to play both land-based and online Oklahoma roulette in the state.
Is Roulette Legal in Oklahoma?
Yes, roulette is legal in Oklahoma, and players from this state can access it in tribal casinos operating in the state. However, the situation wasn't always that favorable for the Sooner State residents.
Roulette belongs to a group of Class III games along with many other classic casino games, which were banned in Oklahoma. Tribal casinos were interested in making a deal with the state and launching these games in their gambling venues, but state regulators frowned upon it.
The state's counteroffer saw tribal casinos offering pari-mutuel horse racing, leading the way to offer casino games. However, only a dozen tribes were willing to accept this offer.
Other tribes campaigned for additional gambling options and got support from Governor Brad Henry. Unfortunately, the 2004 bill approved only slot machines and card games, not roulette.
Finally, in 2018, Governor Mary Fallin signed House Bill 3375 and gave Oklahoma tribes the right to offer craps and roulette games.
OK Roulette Laws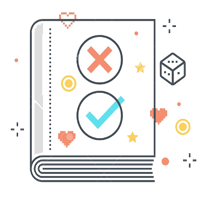 In case you want to learn more about the Oklahoma legal gambling framework, the best way to do it is to read up on it. Here are several important pages where you can find details about gambling rules in the Sooner State:
How to Register for Online Roulette in Oklahoma
Those willing to play roulette online in any casino from our page must open a casino account first. This is a simple process that even beginners won't find challenging. Here's the step-by-step guide:
Take some time to browse through our list and find the casino that suits you.

Go to its official web page and start the sign-up process by hitting the registration button.

Provide the required information, such as your full name, address, email, phone number, date of birth, username, password.

Finish the registration and verify your account if needed.

Log into your brand new casino account, make your first deposit, and start playing exciting roulette titles right away.
Best Roulette in Oklahoma
Roulette became officially legal in Oklahoma only a few years ago, and tribal casinos in the Sooner State gave their best to introduce the game as quickly as possible.
Meanwhile, some other states – such as Pennsylvania – regulated online gambling, but Oklahoma still hasn't joined the crowd.
Read on to find out your roulette options in the Sooner State.
Online Roulette in Oklahoma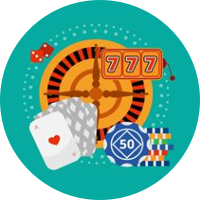 While many US states recently decided to lift a ban on online gambling and allow online casinos to offer legal roulette and other casino games, Oklahoma wasn't one of them.
What's more, Oklahoma legislators proclaimed land-based roulette legal only a few years back, meaning that they lag behind the rest of the country in this aspect.
Still, nothing in the existing Oklahoma gambling laws mentions online gambling per se. For this reason, many players think that online gambling on offshore sites isn't actually forbidden by law.
Yet, if you decide to explore offshore casino sites, you shouldn't settle for anything average.
On our list, you can find top-of-the-range online casinos that offer numerous roulette variations with various betting limits, so both recreational players and high rollers can find a suitable title.
Land-Based Roulette Casinos in Oklahoma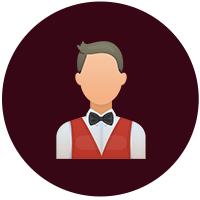 If you're not willing to test offshore online casinos, Oklahoma now offers some land-based options for playing roulette. The state is home to dozens of tribal casinos, and we'll list below some of the most visited ones:
OK Real Money Roulette Online Casinos
Real money roulette options in Oklahoma are only available in licensed land-based tribal casinos. If you prefer playing games online, you should know that the Sooner State still hasn't officially legalized casino gambling over the internet.
Luckily, there's a solution for all Oklahoma residents who don't want to leave their homes to play roulette games.
If you've been following through this text, you know that we've compiled a list of the best online casinos licensed and registered outside Oklahoma. Many of those sites are more than happy to welcome Oklahoma residents and offer them the best online roulette games available on the market.
Casinos With Live Roulette in Oklahoma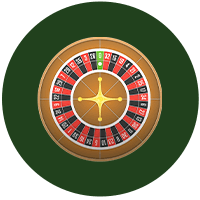 Casinos in Oklahoma that offer roulette games include venues owned and operated by various Indian tribes. You can find roulette wheels and place real-money bets on the game outcome in those gambling locations.
As for live dealer roulette games, you'll have to visit offshore online casinos since no legal gambling websites currently operate within the Oklahoma borders. To access the most elite offshore gambling sites, check our list pinned above as it features various online casinos with live dealer roulette variations, all of which accept players from the Sooner State.
Useful Guides for Oklahoma Players
Oklahoma online roulette casino can be difficult to understand especially with all the laws that govern their use, so here are some excellent, easy to read and in-depth guides to get you started.
Conclusion
Although Oklahoma still hasn't regulated online roulette, players from the Sooner State aren't out of options in terms of playing this popular casino game. Apart from various land-based casinos in OK, you can also join offshore gambling sites and find your perfect roulette title.
To make this whole thing easier, we've picked some of the best casinos for you, so forget about everything else for a moment and check the sites from our list.
FAQ
Is roulette legal in Oklahoma?
Yes, it is. As of 2018, roulette has become legal in the Sooner State, and many tribal casinos in Oklahoma started offering various versions of this popular casino game.
Can I play roulette for real money in Oklahoma?
Yes, you can. The primary option should include any land-based tribal casinos in Oklahoma, where you can find many roulette variants and play it for real money. Another way to play roulette in the Sooner State is to join an offshore casino, and the best sites for that are listed on our page.
Are there legal online casinos with roulette games in Oklahoma?
Oklahoma still hasn't legalized online gambling, so you won't find any gambling sites that operate legally within the state. However, you can always join an offshore platform like the ones from our list and find first-class roulette variations there.
What roulette variants can I play in Oklahoma?
You can play various classic roulette titles in land-based casinos in Oklahoma. Yet, if you want to have more options at your disposal, join any of our recommended online casinos and play American roulette, European roulette, Lightning Roulette, and many others.
About the Author