35

casinos found based on your search.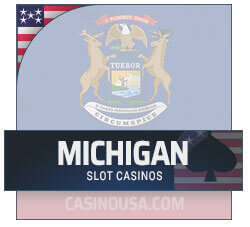 Currently, there are 26 land-based casinos in the state, 23 of which are tribal and three commercial.
Michigan is also one of the six states where online gambling is legalized. The governor passed the bill into law in 2019. However, the first websites were launched on January 22, 2021, and since then, the industry has been flourishing.
Aside from online and land-based casinos operating within state borders, players can join one of the offshore casinos offering online slots for real money in Michigan.
Pick any casino we suggest from the list above and enjoy playing slots worry-free.
Are Slots Legal in Michigan?
Slot machines have been available to Michigan residents for several decades. The first machines appeared in 1984, and the state has never been without them since. Native American tribes opened their first casinos the same year.
At first, several tribes operated under the radar, but the state granted them compacts after nine years, which paved the way for the rest.
Since it became apparent that gambling would thrive in the Great Lakes State, lawmakers passed the Michigan Gaming Control and Revenue Act in 1996 which authorized the launching of three commercial casinos in Detroit — MGM Grand Detroit, MotorCity Casino Hotel, and Greektown Casino.
The Michigan legislature passed several bills related to online gambling in 2019. The bills legalized online gambling, fantasy sports, online poker, and sports betting. The state's governor signed them into law, allowing existing commercial and tribal casinos to apply for sports betting and online gambling licenses.
Therefore, Michigan residents are spoiled for choice and just need to decide where they will play their favorite slots — online or offline.
On top of this, they can try their luck in multiple offshore casinos that feature thousands of games created by top-notch developers.
Michigan Slots Laws
If you want to venture to play slots in the Great Lakes State, make sure to familiarize yourself with the following laws:
How to Register for Online Slots in Michigan
We have compiled a list of top online casinos to cut down your search time. The only thing you need to do is pick the one you like and join.
The registration process is a piece of cake. You just need to follow these steps:
Make sure to click on the casino's name from our list, as it will take you to the website.

Go to the Register or Sign up option.

Fill in the form by entering the necessary information, such as your name, phone number, address, and date of birth.

After receiving the email from the casino, click on the link to verify your account.

Log in to your account.

Go to the Cashier section. Choose Deposit, select the desired payment method, and fund your account.

Confirm the transaction.

Now you can go to the lobby and start playing your favorite slots. If you wish, you can claim the welcome bonus first.
Best Slots in Michigan
Michiganders can enjoy thousands of real money slot machines in one of 26 brick-and-mortar venues. Those who prefer playing from the comfort of their home can opt for one of the available MI online casinos.
Legal Online Slots in Michigan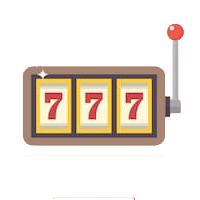 Governor Gretchen Whitmer signed House Bill 4431 (Lawful Internet Gaming Act) in December 2019, making online gambling legal in Michigan.
This means that online casinos are permitted to operate within the state borders and are regulated by the Michigan Gaming Control Board.
Operators launched their platforms on January 22, 2021, making online gambling available to anyone over 21.
This bill states that only those gambling sites that partner with one of the state's brick-and-mortar casinos and pay the application fee will get a license to operate legally.
Aside from them, multiple offshore casinos accept Michigan players. Since these sites operate from foreign jurisdictions, the MGCB does not oversee them.
Even though it's been more than a year, Michigan already features several regulated online casinos, and many more are expected to join.
Land-Based Casinos in Michigan With Slots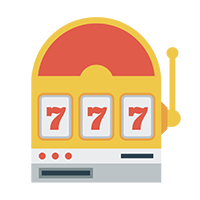 The Michigan Gaming Control and Revenue Act was passed in 1996, which led to the construction of three land-based casinos in Detroit.
Those three venues are corporation-owned, while 23 other brick-and-mortar establishments are scattered across the state.
The other 23 land-based casinos are located on Native American land and owned by 12 local tribes.
There is a difference between commercial and tribal casinos in that the former group pays state and federal taxes, whereas the latter doesn't. Despite having to pay some state fees, tribal establishments are not bound by the same regulatory framework as commercial ones.
However, there is no difference in the games they offer. These venues feature real-money slot games, sportsbooks, and other casino games.
Michigan Online Slots for Real Money Play
While Michigan residents can enjoy their favorite slots in online casinos in the state, there are also many offshore online casinos. However, they differ in terms of quality and safety. Many casinos don't practice what they preach and even operate without a license.
We have gone over many of them with a fine-tooth comb to make sure we can recommend only the best to you. We've checked if these operators meet our high standards regarding the titles, bonuses, and payment methods they have on offer.
You can find the list of those casinos at the top of this page. Pick your favorite, and start the safe and stress-free gaming experience.
Casinos With Slot Machines in Michigan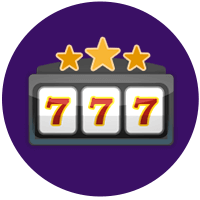 Land-based casinos in Michigan feature thousands of slot machines. They cater to casual players and high-rollers, as the minimum bet can be as little as $0.1 while the maximum one goes up to $100. You have to be at least 21 to play games in these venues.
Besides slots, these casinos have multiple other games on offer, such as roulette, blackjack, baccarat, craps, and bingo. Many of them have poker rooms and organize tournaments, too. These establishments are also hotels that feature restaurants, bars, concert venues, stores, and other amenities.
Having multiple casinos at your disposal can be overwhelming when picking the best one. Worry not, because we have created a list of the five best Michigan casinos for slot players:
Useful Guides for Michigan Players
Michigan online casinos can be difficult to understand especially with all the laws that govern their use, so here are some excellent, easy to read and in-depth guides to get you started.
Conclusion
As we have already explained, Michiganders are given multiple options for playing slots — online or offline. It all comes down to your preference.If you are into the immersive gaming experience, you can head to one of 26 land-based casinos. However, if you prefer playing slots without leaving your home, try your luck in any of the online casinos we have recommended and enjoy all the perks they offer.
FAQ
Are slots legal in Michigan?
Absolutely! Players can choose from three commercial and 23 tribal land-based casinos. Since online gambling is fully legalized, Michigan residents can opt for one of the many operators. Plus, they have one more option at their disposal — offshore online casinos.
Can I win real money playing slots?
Yes, you can. You can play real money slot games in 26 brick-and-mortar venues and numerous online casinos, as they feature a plethora of exciting slot games.
Do offshore casinos operate in Michigan?
Yes, they do. Michigan allows gambling in offshore casinos. These sites are based outside the US, and many have been around longer than Michigan's new online casinos. They typically offer more casino games than their local counterparts. Furthermore, they don't pay any gambling taxes or licensing fees to the state, which means bigger bonuses and payouts for their players.
Are my winnings taxable in Michigan?
There is a section devoted to casino revenues and winners' taxes in Michigan gambling laws. All winners must pay 4.25% of their prize as winner's tax. However, we suggest you visit the Michigan Gambling Control Board website directly for more information.
About the Author