35

casinos found based on your search.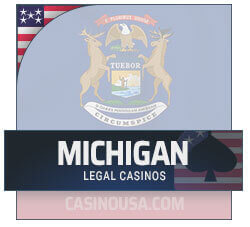 This article will take a deeper dive into gambling legality in Michigan, answering questions like "are casinos legal in Michigan?" and "where can I play poker in the Great Lakes State?".
Keep reading to learn all you need to know about MI's land-based and online casino sector.
Are Online Casinos Legal in Michigan?
Several forms of gambling are legal in Michigan. The state allows pari-mutuel betting, state-run lottery, charitable wagering, and commercial and tribal gambling. Michigan legalized tribal and commercial gambling in the 1980s, a whole decade before many other states in the US.
The state also legalized online gambling in 2019. As a result, Michigan players can choose between plenty of land-based and online gambling sites to play their favorite casino classics as long as they're of legal age.
Note: The legal age for casinos in Michigan is 21.
MI gambling-related restrictions primarily lie in this state's definition of legal gambling. The only gambling activities MI considers legal are the ones it directly benefits from in terms of taxes.
In that sense, private or home gambling where the players or the hosts financially benefit from the games is not legal in Michigan.
MI Casino Laws
The following list comprises all relevant MI gambling regulations you should review if you're planning to engage in any types of gambling activities in this state:
How to Register in a Legal Online Casino in Michigan
If you plan on gambling in one of the offshore online casinos from our list, you'll have to register first. The following step-by-step guide should make that process hassle-free:
Review our offshore casino list and pick the site that seems most appealing to you.

Use the link we've provided to visit its official website.

Create an account by providing the required personal information.

Log into your account and make a deposit using one of the available payment methods.

Check the casino's promotions and redeem any available welcome bonuses.

Browse through the gaming section, select a game you like, and start playing.
Best Legal Casinos in Michigan
Now that you're familiar with MI gambling laws, we can tackle the topic of its online and land-based gambling scene.
The paragraphs below contain all relevant information about online and land-based gambling in Michigan, including where you can find the best casinos in the Great Lakes State.
Legal Online Casinos in Michigan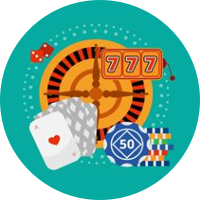 MI's online gambling scene has gone through many challenges throughout the years. Michigan lawmakers have introduced and then repealed several bills that strictly prohibited internet gambling within a short period.
For a while, Michigan's online gambling wasn't regulated at all. However, the above-cited Lawful Internet Gambling Act finally changed that in December of 2019.
The act officially legalized "operating, conducting, and offering for play internet games" across the state and made Michigan the sixth state to start regulating online gambling in the US. It granted all MI gambling establishments the right to apply for licenses that would allow them to run casino games online.
The official MI online market has already launched several online casinos. Many more are planning to join in the near future.
Until then, MI online gambling fans can satisfy their gambling needs by joining one of many US-friendly offshore online casinos. The table at the top of this page offers a list of the best ones you can currently find online.
Legal Land-Based Casinos in Michigan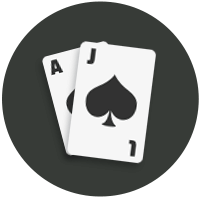 As we mentioned earlier, Michigan legalized land-based gambling quite a few years ago. This decision was prompted by the increase in revenue Michigan experienced after it legalized the lottery in 1972. The Great Lakes State now boasts three commercial and over a dozen tribal casinos.
The Michigan Gaming Control Board (MGCB) regulates the commercial ones, while the National Indian Gaming Commission regulates the tribal casinos within MI borders. They're spread out across the entire state, but you'll find most of them in Detroit and its surrounding area.
These gambling venues offer slots, classic casino games like blackjack and poker, and sports betting options. MI land-based casinos are a great choice if you're not into online gambling and live web cam streams. The ones we've listed below are great places to start your gambling journey in Michigan:
Useful Guides for Michigan Players
Michigan online casinos games can be difficult to understand especially with all the laws that govern their use, so here are some excellent, easy to read and in-depth guides to get you started.
Conclusion
Michigan has a lenient and straightforward attitude toward gambling. While the state has been regulating land-based casinos for a while, the recent legal developments regarding online gambling have made Michigan an attractive destination for online players.
Its Lawful Internet Gaming Act of 2019 authorized the launch of online casinos. A few of these gambling sites are already open to visitors.
Besides them, MI gamblers can also hone their skills on the numerous offshore sites we've featured in this article.
FAQ
Are online casinos legal in Michigan?
Yes. The Lawful Internet Gaming Act legalized online gambling in Michigan in December 2019.
What is the legal age to play in a casino in Michigan?
MI residents can start gambling in casinos once they turn 21 years old.
Does Michigan tax gambling winnings?
Yes. Michigan imposes income taxes on all winnings from gambling. Your winnings will be subject to 25% federal and 4.25% state tax.
Are land-based casinos legal in Michigan?
Yes, land-based casinos are entirely legal in Michigan. These venues offer sports betting options, table games like poker and blackjack, as well as slots.
About the Author