35

casinos found based on your search.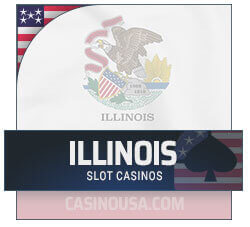 Besides horse racing and riverboat casinos, Illinois residents enjoy various gambling activities, including sports betting, charitable gambling, social casinos, VLTs, lottery, and bingo. Furthermore, riverboats host fantastic gambling options, including high-quality slot machines.
However, online slots for real money in Illinois are still out of reach for the IL casino fans since online gambling isn't regulated yet.
Are Slots Legal in Illinois?
Short answer — yes, slot machines are legal in Illinois. Until 1990, only horse racing and lotteries were legal. Then IL introduced the Riverboat Gaming Act, becoming the second US state to legalize riverboats after Iowa.
In the beginning, riverboats were required to leave the docks and set sail, but that practice no longer applies to Illinois casinos.
The Prairie State defines gambling as playing games of skill or chance for money or anything other of value. That leaves little wiggle room for a different interpretation. People involved in illegal gambling activities will be guilty of a Class A misdemeanor, while those conducting unlawful gambling will essentially commit a felony.
The gambling law is covered in the Illinois Compiled Statutes, including the Illinois Gambling Act (230 ILCS 10/1) (Ch. 120, par. 2401). While the Act mentions several gambling forms, it doesn't include online gambling. In 2021, the IL online casino legislation was introduced, but it was fruitless. To this date, online casinos remain illegal in Illinois.
Illinois Slot Laws
If you wish to learn more about laws regarding slots in Illinois, check out the following links and familiarize yourself with legal (and illegal) gambling forms:
How to Register for Online Slots in Illinois
Getting started with an online casino couldn't be easier. The entire process is straightforward and takes several minutes to complete.
Here are the steps you'll need to take:
Choose a casino from our list of recommendations and visit its official site.

Select the option to sign-up.

Complete the registration form by entering the necessary data (name, date of birth, address, email, phone number).

Create a username and a strong password.

Confirm the registration and go to the Cashier section.

Click on the Deposit tab, select the preferred payment option, and enter the amount you wish to transfer.

Confirm the transaction.

Claim the welcome bonus.

Go to the game lobby and enjoy!
Best Slots in Illinois
Illinois residents can enjoy hundreds of real money slot machines in almost a dozen riverboat casinos. Players can also opt for online social casino platforms that offer slot titles but not real-money gameplay.
There are no other options, as the state still hasn't introduced online casinos to the legal landscape.
Online Slots in Illinois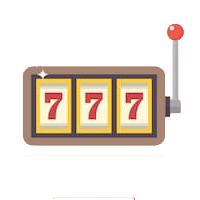 Given that online casinos are still illegal in Illinois, real money online slots are off-limits. However, the state is home to several social casinos with online platforms.
These sites host an array of exciting video slots mimicking real money play. However, keep in mind that these operators can't offer you cash prizes — you can only play for fun.
The Illinois laws currently do not address the legality of online casinos, which means they fall under a gray area. Many see this as a loophole and opt for internationally licensed gambling sites that accept real money wagers from IL residents. Meanwhile, it's illegal to run an online casino from within the state.
For this reason, the only viable option is to access one of the offshore sites we mention here, sign-up, and gain access to hundreds of exciting online slots.
Since Illinois legalized online and retail sports betting, there have been discussions about introducing online casinos. However, the 2021 Internet Gaming Act was stalled, despite being sponsored by Sen. Cristina Castro in the Senate and Rep. Robert Rita in the House.
Hopefully, the new IL legislature sessions will prove more fruitful when deciding whether to legalize online casinos.
Land-Based Slot Casinos in Illinois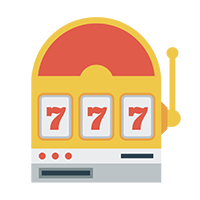 After the 1990 Riverboat Gaming Act was introduced, Illinois allowed the operators to launch gambling venues near a body of water. A new gambling expansion in 2019 allowed five new casinos to be built in the Land of Lincoln.
Currently, IL has 11 casinos (one is temporary), while five more are in construction. With the new act, Illinois riverboat casinos will finally be able to become full-fledged land-based gambling facilities after paying a fee and getting the regulator's approval.
Illinois Real Money Slots Online Casinos
Illinois slot fans can enjoy their favorite games in many offshore online casinos. However, they are not all the same, quality and safety-wise. Many international casinos operate without a license, which makes them extremely risky.
Thankfully, we're here to point you in the right direction. Until IL lawmakers decide to introduce legal online casinos, you could play real money online slots in one of the casinos here. Every operator has gone through extensive testing and met our high standards.
Therefore, you can enjoy a safe and rewarding gambling experience, regardless of the site you choose. Just make sure to stick to our list.
Casinos With Slot Machines in Illinois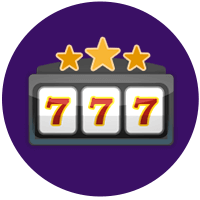 The new gambling act allows existing casinos to expand their businesses and add more "gaming positions" (up to 2,000). Some casinos host over 1,000 slot machines, giving patrons access to a mind-blowing collection.
Illinois casinos offer classic roulette, baccarat, blackjack, craps tables, and poker rooms, aside from many slot games. Moreover, these casinos offer an immersive experience that goes beyond the gaming floor. The venues host exclusive restaurants, accommodation, spas, entertainment venues, bars, and more.
While there aren't many casinos in Illinois, choosing the right one can still be challenging. We have done all the legwork and created a list of the top five IL casinos with the best slot games.
Check it out:
Useful Guides for Illinois Players
Illinois online casinos can be challenging to understand, especially with all the laws that govern their use, so here are some excellent, easy-to-read, in-depth guides to get you started.
Conclusion
Illinois has yet to grow in terms of gambling, both online and retail. Until those expansions happen, Illinois casinos will continue to offer thousands of slot machines to their visitors. However, if you want to experience online slots from the comfort of your home, you should give offshore casinos a try.
Just scroll to the top, find the right online casino, and enjoy everything it offers.
FAQ
Are slots legal in Illinois?
Yes, slot machines are legal under the Illinois Gambling Act (230 ILCS 10/). However, riverboats are the only gambling venues that can host casino-like games, including slots. There are still no land-based establishments in Illinois.
Can I play slots for real money in Illinois?
Yes, you can. On top of riverboat casinos packed with fantastic slot machines, Illinois residents can also play in offshore online casinos. These platforms hold international licenses and offer hundreds, if not thousands, of immersive and rewarding slot games.
Do offshore casinos operate in Illinois?
Yes, they do. Offshore casinos operate outside of the US jurisdiction, bypassing the gambling laws and regulations and allowing Illinois residents to place real money online wagers. However, since the state and federal laws do not affect them, offshore casinos have no legal status. Yet, no one from Illinois has been prosecuted for playing in these online casinos.
Will Illinois legalize online gambling?
Illinois recently legalized online sports betting and introduced the Internet Gaming Bill to regulate online casinos. However, the attempt was fruitless as the proceedings were stalled. However, lawmakers are hopeful that the state will legalize online casino games by 2023.
About the Author