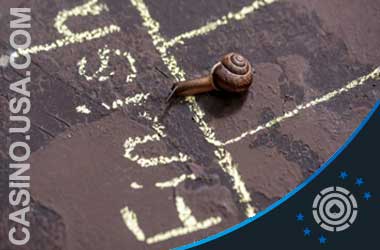 One of the crucial happenings in the last decade was certainly the explosive arrival of cryptos in 2017. Bitcoin (BTC), which was largely unheard of until that time, suddenly hogged the lime light as its valuation increased exponentially.
The rise of Bitcoin drew the entire crypto sector to focus as investors hurried to look for the next crypto with potential to rise exponentially.
Bitcoin, which triggered a surge in crypto related investments, inspired the development of hundreds of comparable digital currencies.
Currently this year, there is no dearth of online companies which are prepared to accept cryptos as payment. As a matter of fact, several bricks and mortar firms currently support crypto payments. However, casinos continue to be reluctant in accepting cryptos though this has been changing recently.
Several top casino firms, for example Rich Casino, which usually stays a head of others in terms of technology, is yet to start supporting cryptocurrency payments. However, there are a multitude of reasons and the main reason is that cryptocurrency is absolutely complex for several people.
The top fiat currencies such as the US dollar, the pound and the euro remain volatile once in a while, but even on worst economic news reports, they don't lose value sharply or hit the moon. Fiat currencies are comparatively stable, which is not the case of cryptos. There can be a dramatic change in the value of a cryptocurrency in a single day and that does not augur well for both casino players and also operators.
Laszlo Hanyecz's story will give an idea about how much volatile cryptocurrency can be. Eleven years the number of Bitcoin's he spent on purchasing a pizza is now worth more than $80 million. For the last four years, the story has been shown to make people understand the exponential growth of Bitcoin by top media outlets.
Nevertheless, many people felt the price fluctuations as a cautionary message. Therefore, still, a large section of common people are afraid to hold cryptos as there is a likelihood of considerable change in valuation over a period of six months. For instance, Bitcoin (BTC), which was trading at about $57,000 two weeks back, is now trading at $45,000. Many people cannot withstand such losses. Even companies are hesitant as their revenue will fluctuate considerably, making it difficult to implement expansion plans.
There are nearly 7.50 billion people on earth and the number of active users of cryptos is believed to be only about 3 million. Casinos are not willing to invest heavily on technologies that are yet to be widely adopted. Statistical data reveal that none of the North American or European countries, representing top two biggest markets for online gambling, are in the top 10 list of countries using crypto as a mode of payment. The top ten countries include Argentina, Vietnam, Nigeria and Colombia. Notably, all of them are known for weak and volatile national currencies.
Only a small percentage of players from the aforesaid countries use crypto and it does not make business sense for casinos to support crypto at this point in time. When cryptos initially hit the headlines of mainstream media in 2017, most of the discussions were centered on the safe and secure transaction method it offers.
Blockchain nullifies fraud risk, while safeguarding retail clients and also enterprises in the same manner. Nevertheless, the issue is that the technology is yet to face a trial on a global scale. The claims are yet to be empirically proven. Furthermore, the implementation is costly.
It would necessitate a total rework of a casino's prevailing processes and the only endorsement of its ability is the claim made by its developers. The cost of adopting blockchain has therefore stood limited to several large companies.
The finance groups at casino operators need empirical data to get convinced for investing in blockchain. Large enterprises prefer firm replies and both crypto and blockchain is yet to provide them. The steps taken by large enterprises to implement blockchain may not suffice smaller firms to adopt the technology as the risk profile and capabilities are totally different.
Crypto certainly seems to be the next major path breaking technology, but with only a few million users, casinos are hesitant to adopt on the basis of cost-benefit analysis. As only tiny percentage of user base of real money casinos are currently using cryptos, it does not make perfect business sense for them.
About the Author